Northwest boys basketball coach Chip Bahe said Tuesday's game against Class C-2 No. 4-rated Grand Island Central Catholic simply came down to made shots.
And the Crusaders were the ones who made more of them.
Tanner Turek came off the bench to put up 18 points on 6-for-7 shooting on 3-pointers, and GICC continued its hot streak with a 66-48 win over the Vikings.
"I thought our kids executed really well," Central Catholic coach Tino Martinez said. "We ran about four of five sets tonight, and that's on special plays that we normally don't do that. The kids executed well, and the ball movement and player movement were good.
"This is key — we are hitting shooters on time and on target, and they can score it."
Turek led the way. Northwest (5-5) was up 9-7 before the junior guard hit his first three attempts to put the Crusaders ahead 16-12 to end the first quarter.
Turek would go on to hit his next three treys in the second half before he finally missed his final try.
"He was waiting for a night like this," Martinez said. "He's been close all season long. He can really shoot the ball. The kid spends as much time in the gym as anybody, so you've got to be happy when it happens for a kid like that. That was a big boost."
For the second straight game, the Crusaders (9-1) shot at least 50% in every quarter.
They finished 21-for-34 (61.8%) from the floor and 10-for-15 (66.7%) from behind the 3-point arc.
"They executed what they wanted to do a little better than we did," Bahe said. "I thought they operated without the ball a little better than we did. Thus they made some key shots and thus they were a little better defensively than us."
Colby Hayes scored eight of his team-high 15 points in the second quarter to help Northwest close within 31-27 at half.
But Turek and Marcus Lowry were a combined 4-for-5 on 3-pointer in the third quarter to help GICC stretch its lead to 51-37.
"I thought we survived a couple of pretty good blows from them in the first half to be down four," Bahe said. "Then I thought we survived a couple in the third quarter. A couple of big shots toward the end of the third quarter might have been the difference.
"I didn't feel we played near as well in the fourth quarter as we did in the first three."
Isaac Herbek added 15 points while Lowry and Dei Jengmer both had 10 for the Crusaders. Jengmer grabbed 10 rebounds to finish with another double-double.
Martinez wasn't surprised to see Lowry connect on some big threes in the third quarter.
"Marcus is shooting over 50% from the arc," he said. "We have three or four guys who are at that number. So if you pay too much attention to Koby (Bales) or Dei inside, Marcus is capable of stepping out and knocking that down as is a handful of other guys.
"When it goes in, it makes it a lot easier, and I thought in the second half we made a handful of key shots."
Martinez credited the bench with helping Central Catholic survive some early foul trouble.
"We were in all kinds of foul trouble in the first half, and we got big minutes from Brayden Wenzl and Tanner Turek and Connor Henke in the first quarter," he said. "I'm not sure Koby played four minutes in the first half. So our kids did a good job of weathering that foul trouble that we were in."
Tyler Hageman finished with 10 points for the Vikings, who hosted the contest in front of a large crowd in Rosencrants Gym.
Russ Martinez 1-1 2-3 5, Koby Bales 2-4 0-0 4, Isaac Herbek 2-3 10-11 15, Marcus Lowry 3-7 2-2 10, Dei Jengmer 5-9 0-0 10, Tanner Turek 6-7 0-0 18, Brayden Wenzl 2-3 0-0 4, Connor Henke 0-0 0-0 0, Jack Kenna 0-0 0-0 0, Brayton Johnson 0-0 0-0 0. Totals 21-34 14-16 66.
Parker Janky 2-5 4-6 9, Colby Hayes 6-12 0-0 15, Tyler Hageman 2-7 5-6 10, Alex Brandt 1-5 1-2 4, Sean Juengst 2-6 2-4 7, Sam Hartman 0-1 0-0 0, Riley Anderson 1-2 0-0 3, Isaiah Winton 0-0 0-0 0, Jacob Mosely 0-0 0-0 0, Jacob Kaminski 0-0 0-0 0, Michael Buhrman 0-0 0-0 0. Totals 14-38 12-20 48.
3-point field goals—GICC 10-15 (Martinez 1-1, Herbek 1-2, Lowry 2-4, Turek 6-7, Wenzl 0-1), NW 8-20 (Janky 1-1, Hayes 3-7, Hageman 1-3, Brandt 1-3, Juengst 1-4, Anderson 1-2). Fouled out—Hartman. Rebounds—GICC 27 (Jengmer 10), NW 16 (Juengst 5). Assists—GICC 13 (Martinez, Wenzl 4), NW 7 (Hageman, Juengst 2). Turnovers—GICC 11, NW 9. Total fouls—GICC 17, NW 18. Technicals—Russ Martinez.
Class C-2 No. 6-rated Grand Island Central Catholic held Whitney Brown scoreless for the first 15:30 of Tuesday's crosstown showdown with Class B No. 2 Northwest.
But the Vikings' posts picked up the scoring early until Brown heated up, and that added up to a 48-31 victory.
Lauren Hauser scored 10 of her 12 points — including stepping outside for a pair of 3s — and Claire Caspersen had eight of her 10 points and eight of her 14 rebounds in the first half.
Those all came before Brown scored, allowing Northwest (9-2) to still lead 24-17 late in the first half.
"We need that from our posts," Vikings coach Russ Moerer said. "We're certainly capable of getting both of them in double figures, and they scored the ball better tonight.
"I felt we rebounded very well, especially early. That was a key to the game, to keep them off the offensive boards because they have a lot of height, they're very athletic and they're good at offensive rebounding. It was good to see us limit them to one shot."
Brown quickly struck for a basket and a layup to close out the first half. That started a stretch where she scored 13 of the Vikings' next 14 points.
"It was just a lack of communication by us," GICC coach Stacia Rice said. "We didn't know where she was. She scored a three because we didn't know where she was, then she got a transition layup. That's five points when we could have been down by seven at half."
Northwest led 11-9 at the end of the first quarter but kept the lead between 7-12 points for most of the rest of the game until late in the fourth quarter.
"We wanted to make it a point of emphasis to get out faster and play with a lead," Moerer said. "We did that tonight. That was really important because Central Catholic is a good basketball team. They are rated this week, and it is Northwest-Central Catholic, so it is going to be a battle anyway."
Rice said the Crusaders (7-3) didn't shoot well enough to make a serious comeback attempt.
"We got it within seven, eight points and kind of kept it that way throughout the whole game, but we didn't shoot very well," she said. "I think we shot 9% (1-for-11) today from the 3-point line and I think 24% (10-for-42) on our field goals.
"I thought in the second half we started rebounding a lot better, but against good teams you have to shoot the basketball."
Jenna Heidelk led Central Catholic with six points.
Alexis Mudloff 1-8 1-2 3, Jenna Heidelk 3-7 0-0 6, Katie Maser 1-13 2-2 5, Elli Steenson 1-3 2-2 4, Chloe Cloud 2-4 1-2 5, Alyssa Wilson 0-3 2-2 2, Allison Kalvoda 0-2 2-4 2, Gracie Woods 2-2 0-0 4, Grace Herbek 0-0 0-0 0, Lucy Ghaifan 0-0 0-2 0, Raegan Gallatly 0-0 0-0 0, Amanda Kulp 0-0 0-0 0. Totals 10-42 10-16 31.
Whitney Brown 4-16 4-4 15, Claire Caspersen 4-7 2-2 10, Lauren Hauser 3-4 4-4 12, Shanae Suttles 2-5 2-3 7, Skylee Nelson 1-5 1-2 4, Adriana Esquivel 0-0 0-0 0, Ellie Apfel 0-0 0-0 0, Alexis Julesgard 0-0 0-0 0, Taylor Paul 0-0 0-0 0, Mackenzie Palu 0-0 0-0 0, Bailey Adams 0-0 0-0 0, Reba Mader 0-0 0-0 0. Totals 14-38 13-15 48.
3-point field goals—GICC 1-11 (Heidelk 0-1, Maser 1-9, Wilson 0-1), NW 7-19 (Brown 3-10, Haser 2-2, Suttles 1-2, Nelson 1-5). Fouled out—Heidelk. Rebounds—GICC 30 (Cloud 8), NW 33 (Caspersen 14). Assists—GICC 4 (Maser 2), NW 8 (Brown 4). Turnovers—GICC 12, NW 12. Total fouls—GICC 15, NW 14. Technicals—none.
GICC Boys
---
GICC Girls
caspersen edit.jpg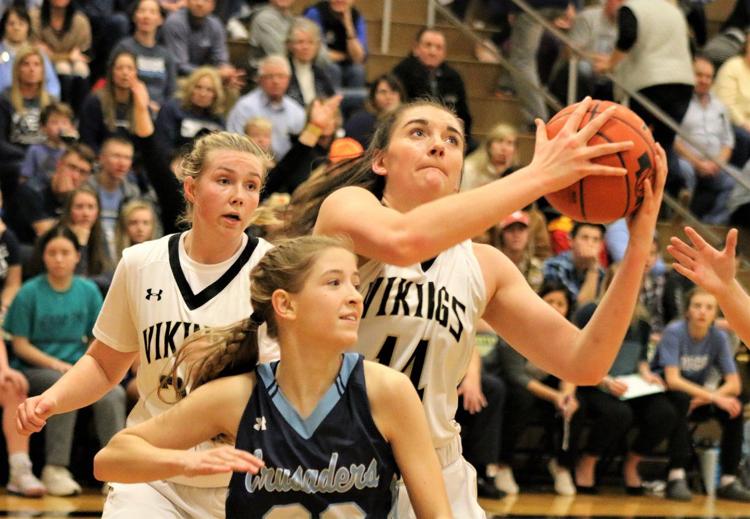 caspersen ft edit.jpg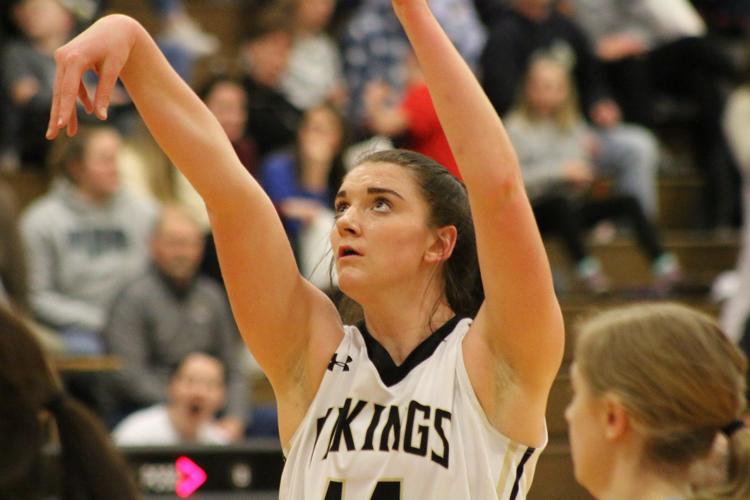 capsersen jumper.jpg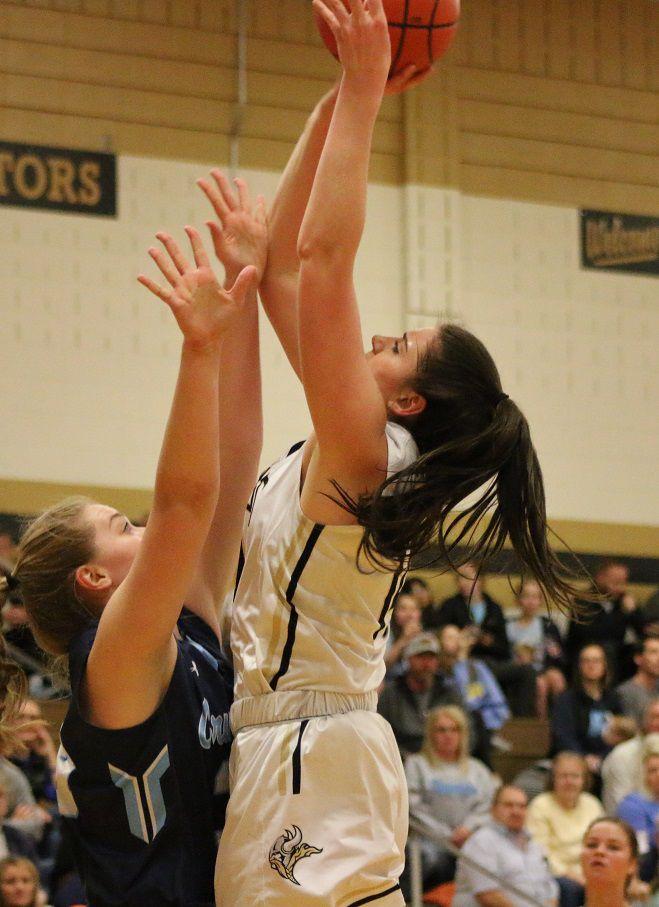 box out edit.jpg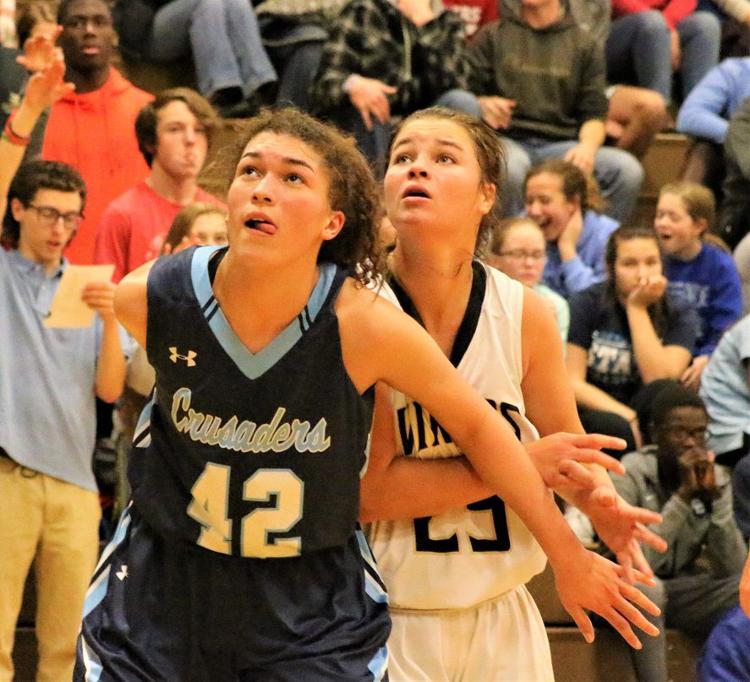 ghaifan.jpg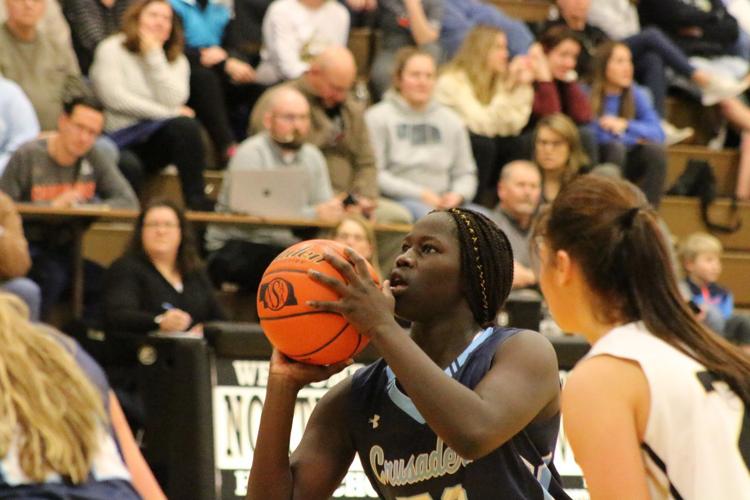 hauser edit.jpg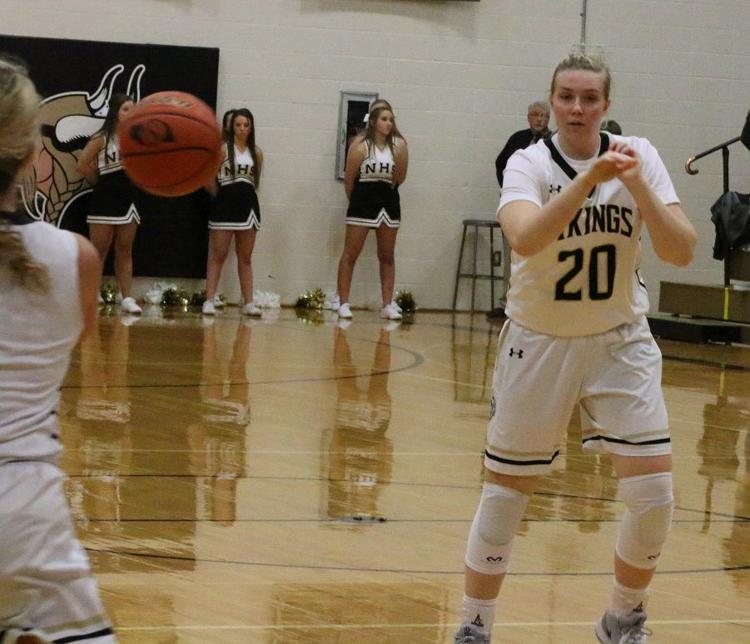 hauser rb edit.jpg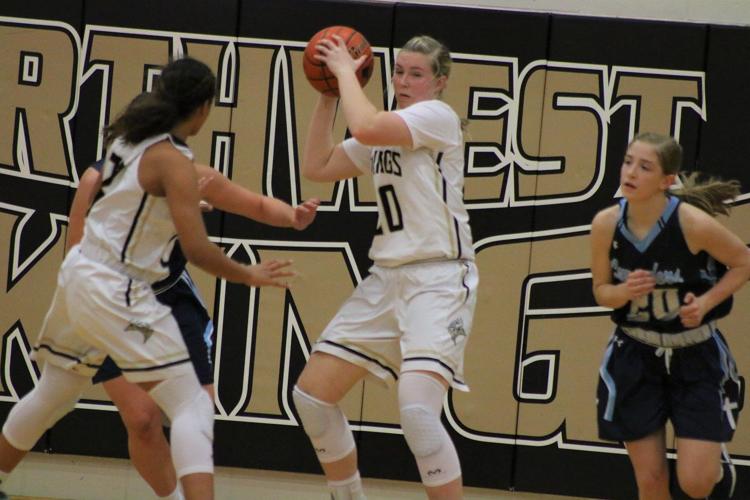 loose ball edit.jpg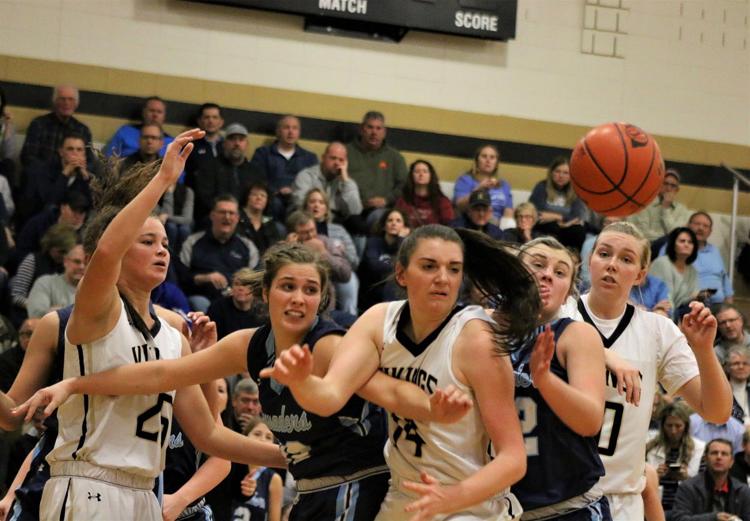 maser and nelson edit.jpg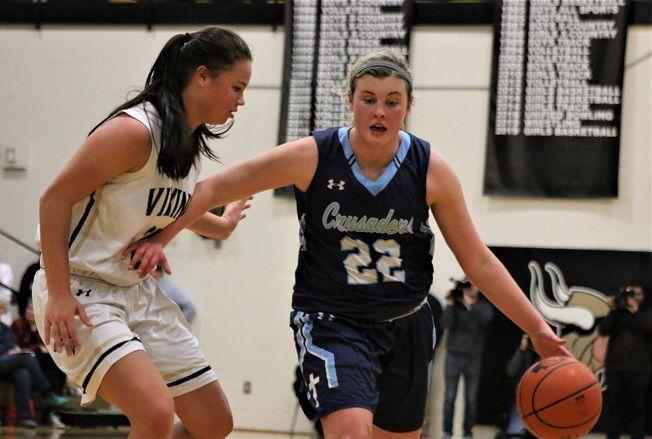 maser and nelson.jpg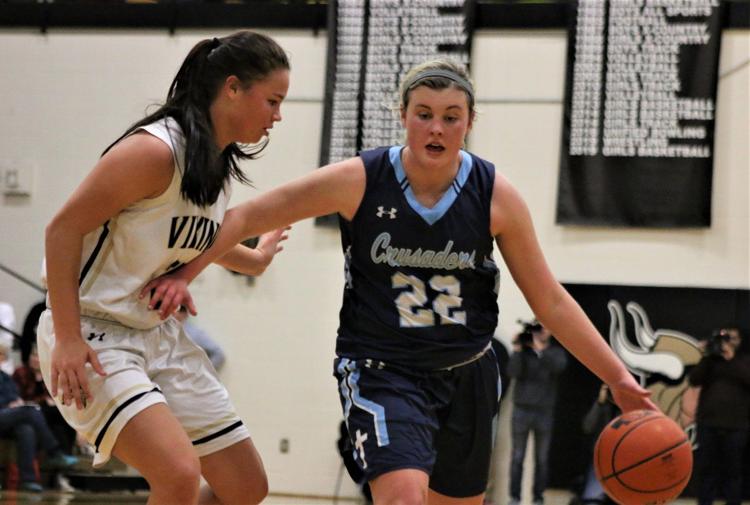 mudloff.jpg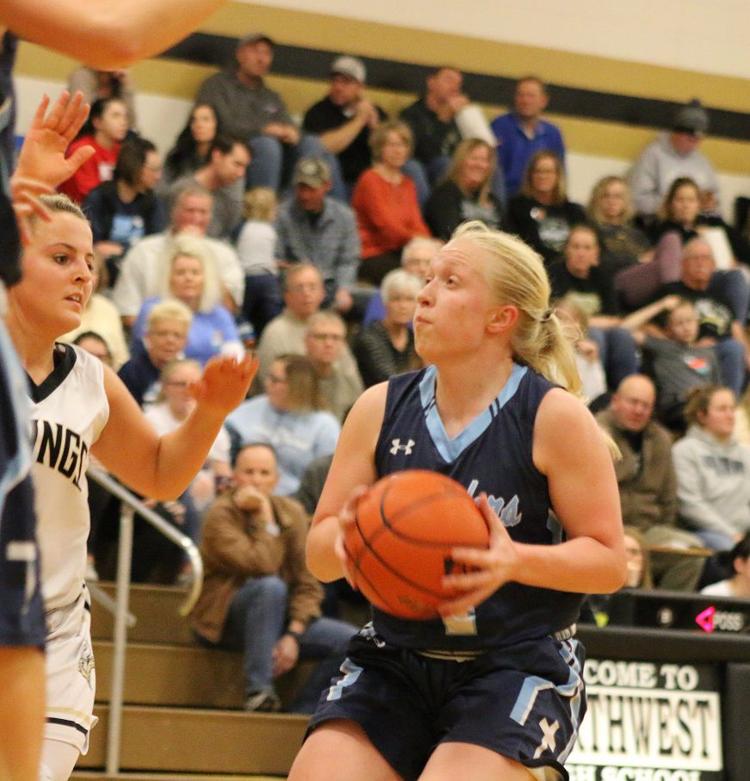 rebound.jpg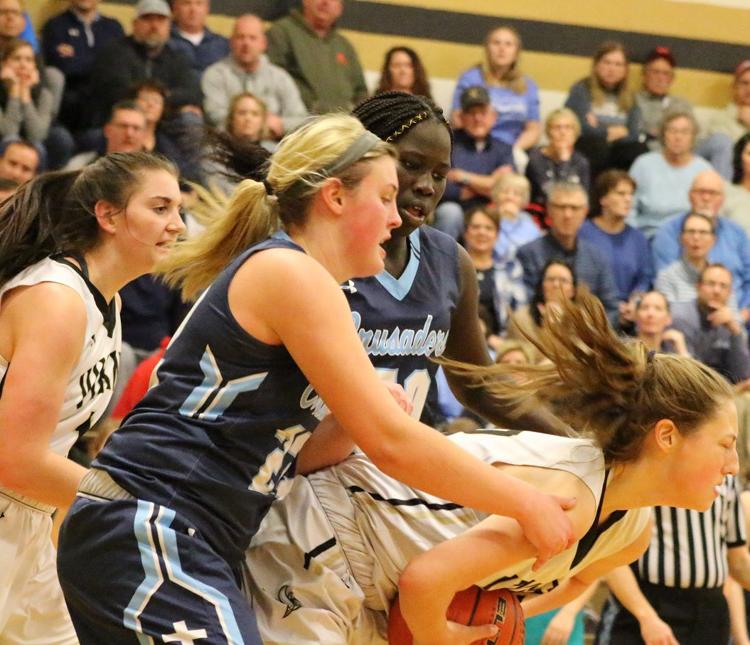 steenson covers caspersen edit.jpg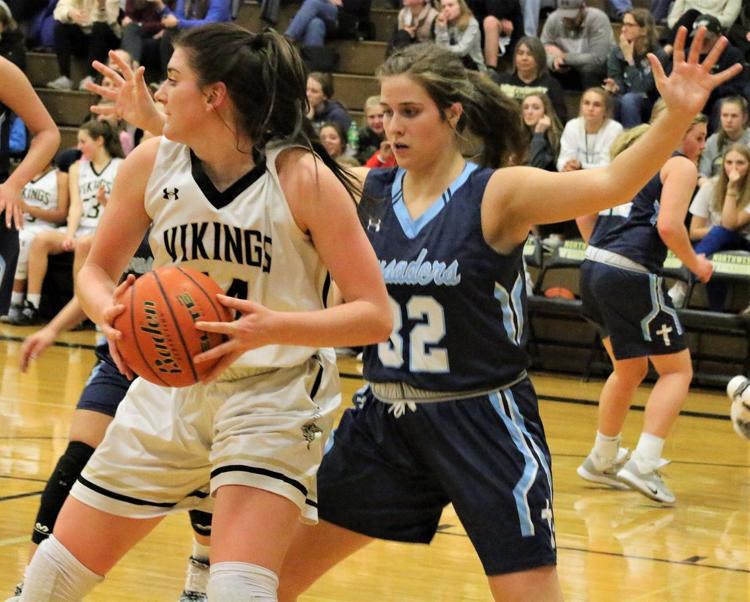 suttles and heidelk edit.jpg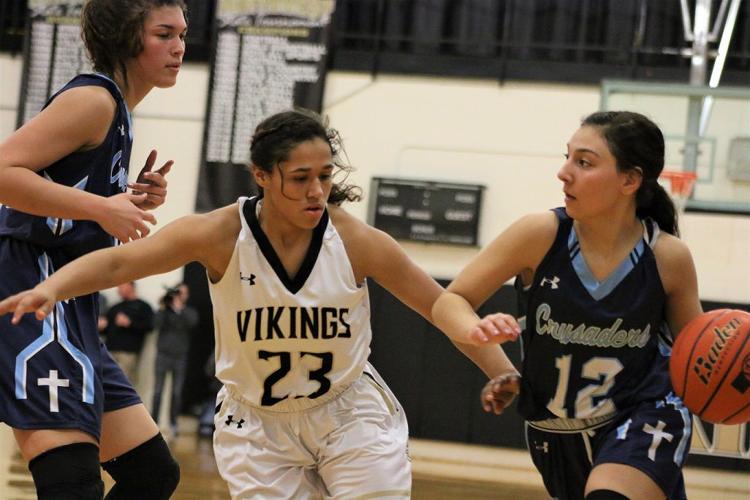 suttles covers maser edit.jpg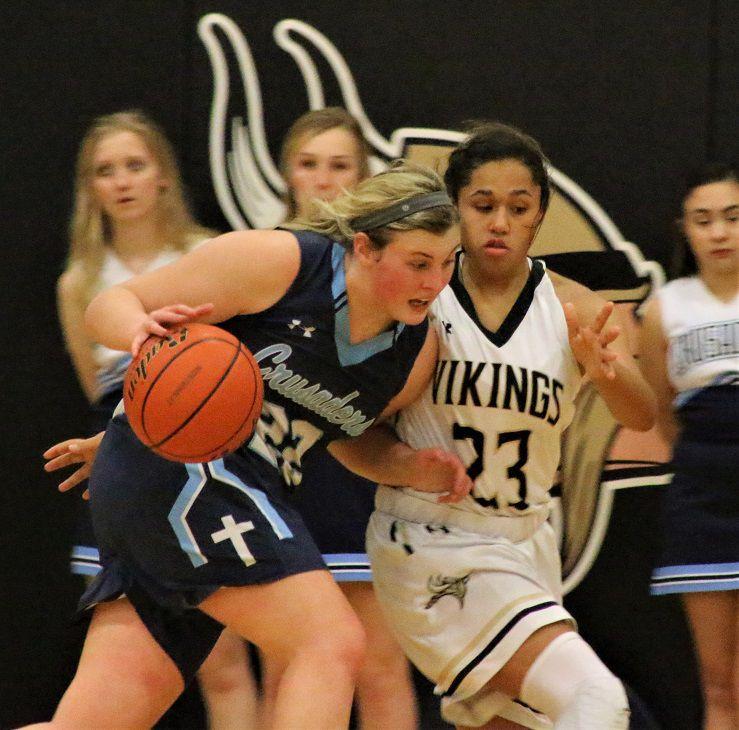 wb leader edit.jpg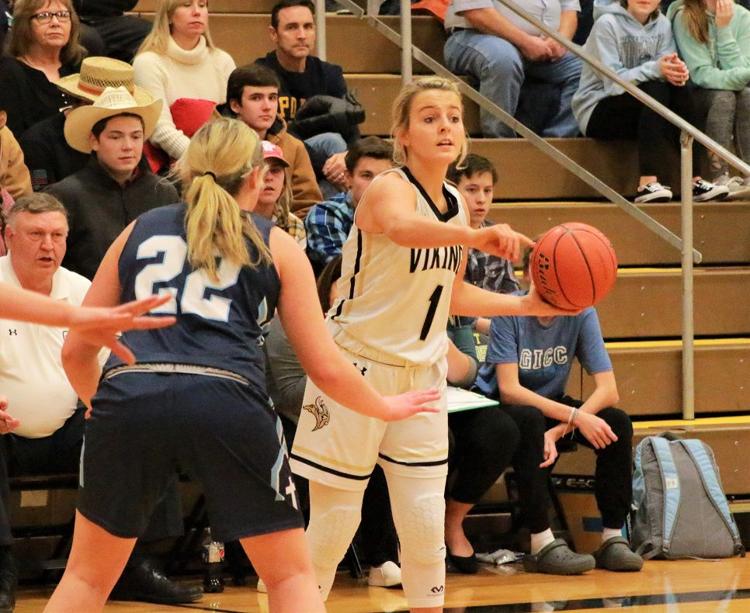 wilson.jpg