Fonner Park CEO Chris Kotulak said there was good news and bad news from Wednesday's racing at Fonner Park.
"The bad news was they only bet $2.7 million instead of $2.8 million (on Tuesday)," Kotulak said. "The good news is we got a call from some guy in Ohio who wants to buy a Fonner Park T-shirt.
"It's nice that we can be good natured about these sort of numbers in what is a dire situation otherwise,"
Fonner began the two-week experiment of Monday through Wednesday racing on March 23. Fonner and the horsemen agreed on two weeks of racing to see if it was feasible to continue.
As other tracks around the nation canceled racing, Fonner became one of just a handful or so that was still running. That boosted the exposure and the mutuel handle coming in from around the nation and even around the world.
That in turn made it financially feasible for racing to continue at Fonner for the rest of April.
"It exceeded our expectations because we did not expect as many other tracks to cancel racing," Kotulak said of the trial period. "So the limelight that we believed we were moving into just got a lot brighter than we expected."
The early pick five proved to be a good addition to the Fonner Park card this week. In three days, that produced just over $400,000 in handle.
"It's roughly $400,000 of handle we wouldn't have had otherwise," Kotulak said.
Fonner also moved to a 4 p.m. first-race post time this week. That also helped separate Fonner from Will Rogers Downs, which was the only other track running late in the afternoon on Wednesday.
"It was certainly helpful because it gave us greater separation from Will Rogers Downs," Kotulak said. "It got the first leg of Dinsdale Pick Five Jackpot so we weren't sharing the signal with any other race track at that time and I think that's huge."
The pick five jackpot brought in $189,987 in wagers. Multiple five-of-five winners pocketed $6,906.55 apiece. The carryover for Monday's races will be $355,847.
Fonner Park has also gotten some national exposure that it wouldn't have gotten in a normal year.
"I think the exposure helps because people see we have a nice, tidy, bettable product," Kotulak said. "But next year when this is all behind, we'll still be little, tiny Fonner Park. People can still bet on us through the TVG website, but we certainly don't expect to be shown on TVG on any kind of a routine basis."
Now the plan is to run Monday through Wednesday until the end of April, or as long as the coronavirus pandemic allows. Kotulak said they plan to run all the stake races scheduled. That includes the Pump & Pantry-Bosselman/Gus Fonner Stakes.
"We are in the plans of finalizing Bosselman/Gus Fonner meaning by this time next week we'll know exactly what the purse is going to be and what the date will be," Kotulak said. "That way we can get it out there to the horsemen who have been asking about it, but we haven't been able to give them a solid answer."
Kotulak said the final day of racing is planned for Wednesday, April 29. The Bosselman may also be on that date.
"That could potentially be the day of the Bosselman/Gus Fonner," he said. "We want to go out with a big finish."
Mr. Tickle impressive in Fonner debut
Mr. Tickle swept to a win in the Fonner feature with a strong finish to win the one-mile allowance race with a purse of $9,200.
Mr. Tickle, an 8-year-old son of Street Sense and Rasindy who was bred in Kentucky, rallied to catch Blue Harbor in the final strides to win by a length. He covered the mile distance in 1:41.2.
Blue Harbor, with Dakota Wood aboard, led down the backstretch with Bryan McNeil on Mr. Tickle laying back in fourth or fifth. Blue Harbor still led by a length and a half heading into the stretch, but he was unable to hold off Mr. Tickle.
Mr. Tickle won for the eighth time in his last 10 races. That included five straight wins, four in a row at Remington Park and later another at Sam Houston Race Park.
Mr. Tickle paid $4.80, $2.80 and $2.40 to win. Blue Harbor paid $3.60 and $2.60 to place and Mas Mischief $4.60 to show.
It was the 12th win in 40 career starts for Mr. Tickle. It was worth $5,520 for owner/trainer Marissa Black and brought Mr. Tickle's career earnings to $238,118.
% Jockey Armando Martinez won the second race on Irish Contessa for trainer Mark Hibdon, then took the third on Possibly in Love for his wife and trainer Kelli Martinez. Armando was unseated by Ollie's Papa's Boy at the start of race five and was excused from his mounts for the remainder of the card.
% Jockey Luis Rodriguez won the first and the last on Wednesday. He was victorious on Auctioneer for trainer Mike Sorensen in the opener, then rode long shot Trepi's Trpl Crown to a surprise win in the nightcap for trainer Mark Lemburg. Trepi's Tipl Crown paid $127 to win.
% Armando Martinez leads the jockey standings through six weekends of racing with 30 wins. Two-time defending champion Jake Olesiak has 28 and Dakota Wood 18.
% Isai Gonzalez and Kelli Martinez are tied for the lead in the trainer's standings with 19 wins each. David C. Anderson has 13.
Baxter Stakes nominations
Nominations are in for the $10,000 Baxter Stakes Tuesday at Fonner Park.
Twelve 3-year-old colts and geldings have been nominated for the six-furlong race. Trainer David Anderson has three nominated — Kido's Sling Shot, Mr. Big Shot and Run for Matty.
Backchatter, Steve Hall; Dancing For De Buy,Stetson Mitchell; Doubletrouble Bear, Joe Hawley; Kat Dude, Marissa Black; Kido's Sling Shot, David Anderson; Let it Rip, Jennifer Luark; Mr. Big Shot, Anderson; Run For Matty, Anderson; Texas Troubador, Isai Gonzalez; Walker's Bullet, Marvin Johnson; Yayasgotmoregame, Grady Thompson; Ye Be Judged, Black.
---
_D852338.jpg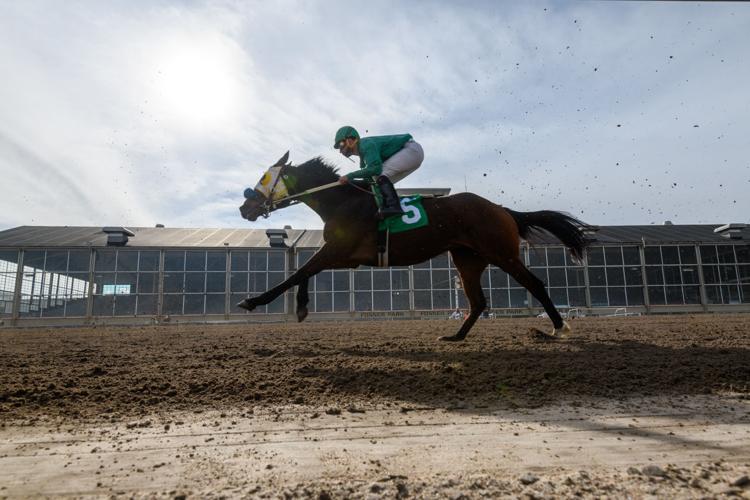 _D852328.jpg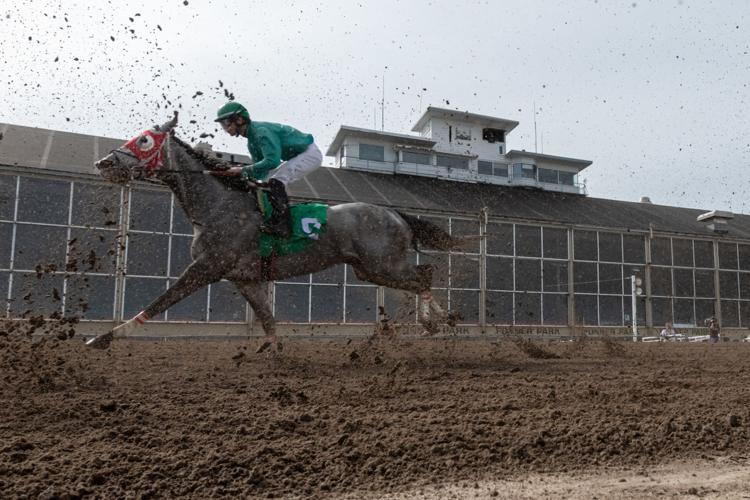 _D852351.jpg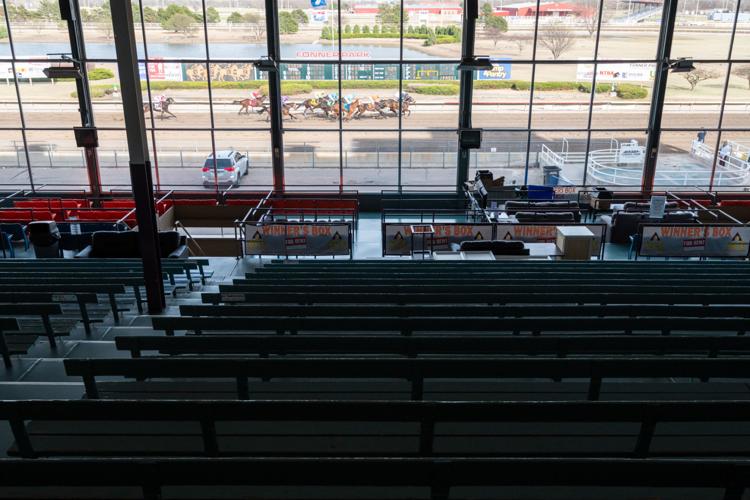 _D852352.jpg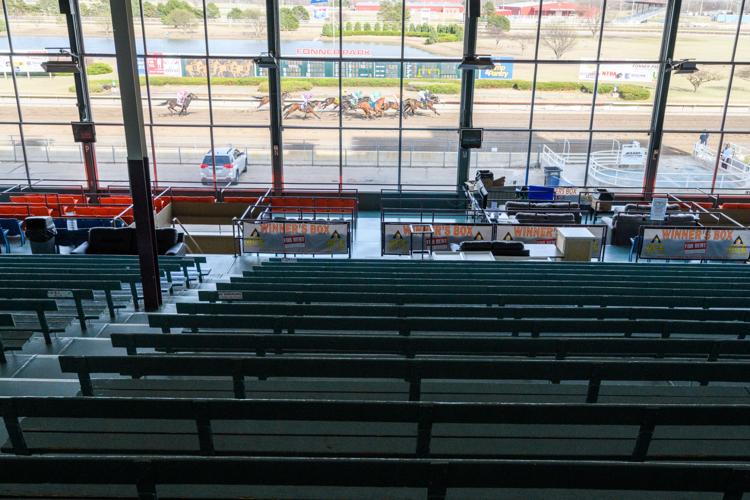 _ND58514.jpg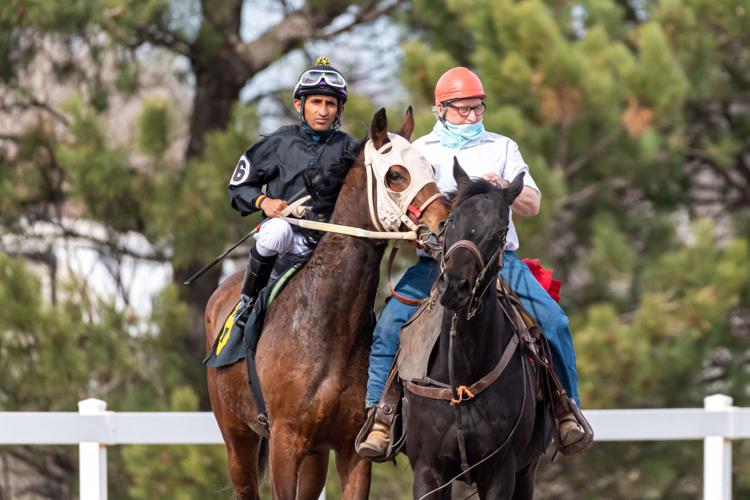 _ND58517.jpg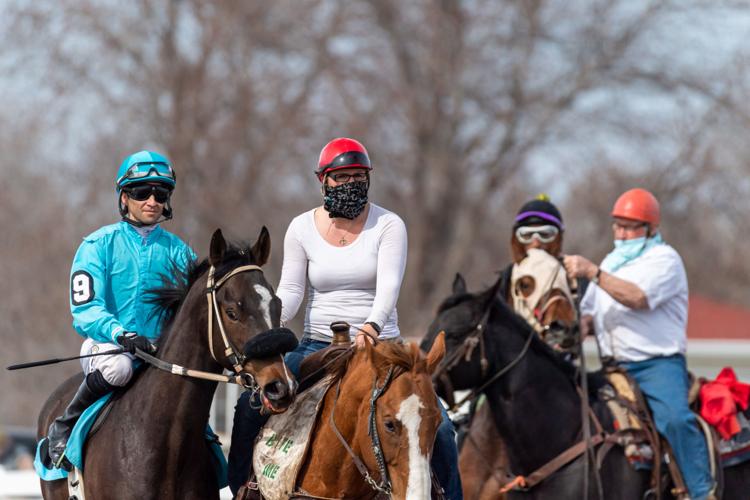 _ND58522.jpg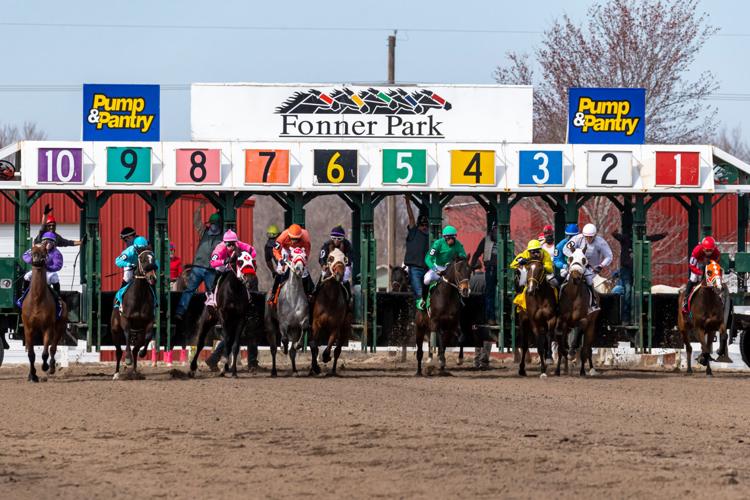 _ND58525.jpg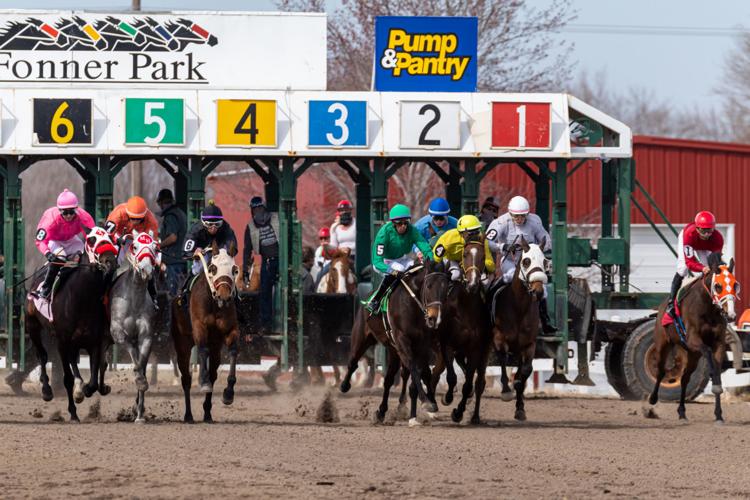 _ND58526.jpg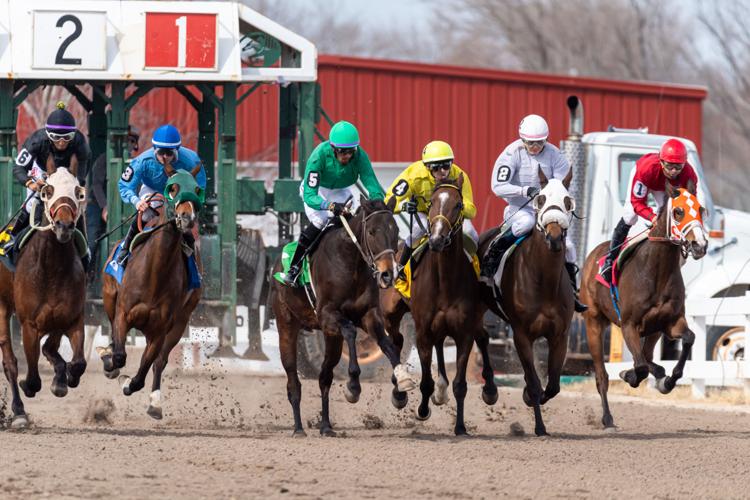 _ND58534.jpg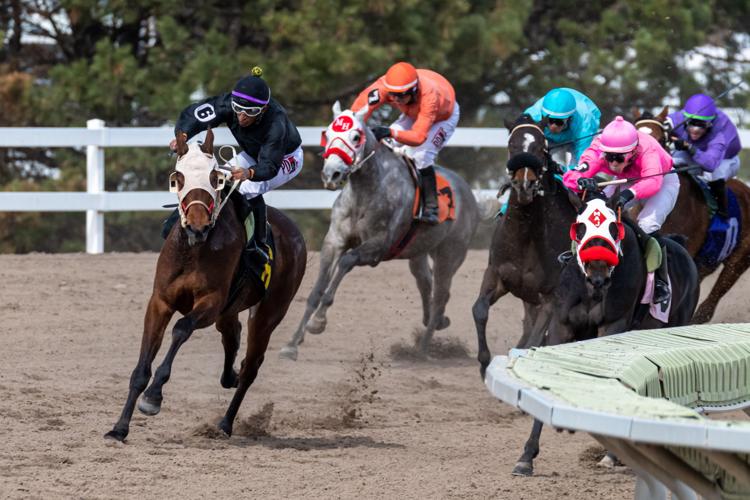 _ND58543.jpg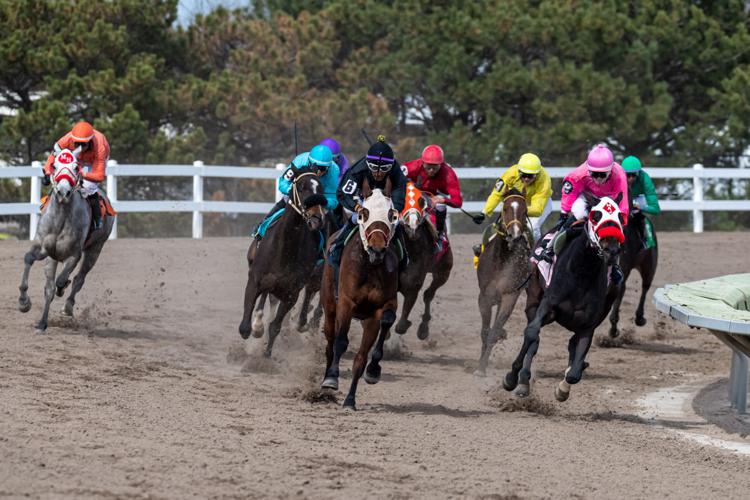 _ND58545.jpg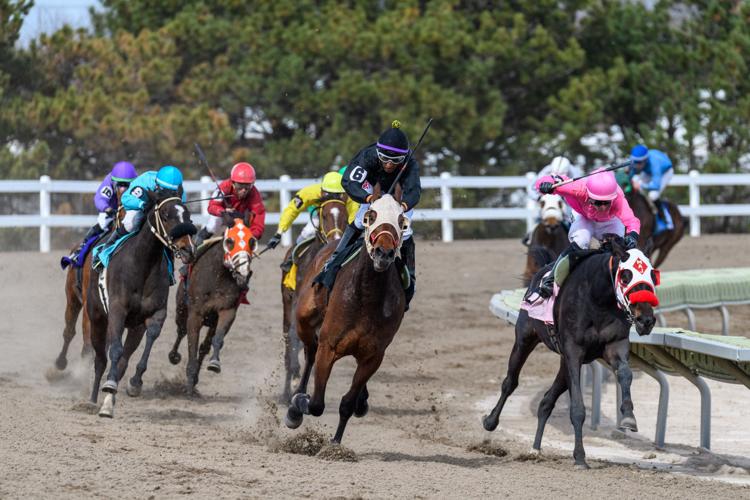 _ND58547.jpg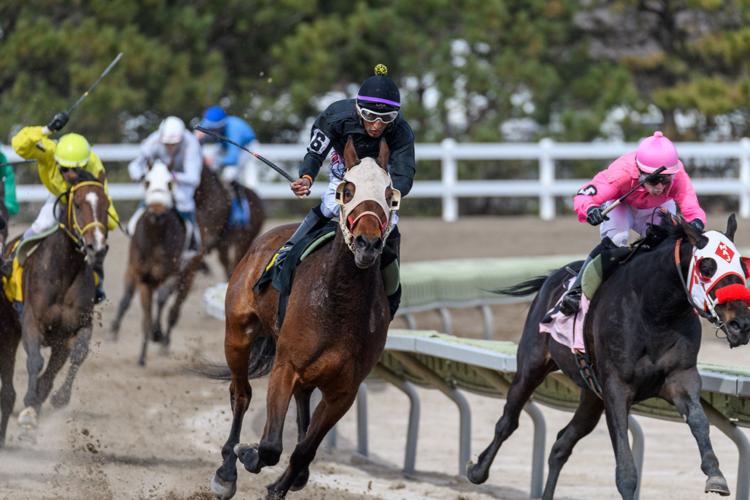 _ND58565.jpg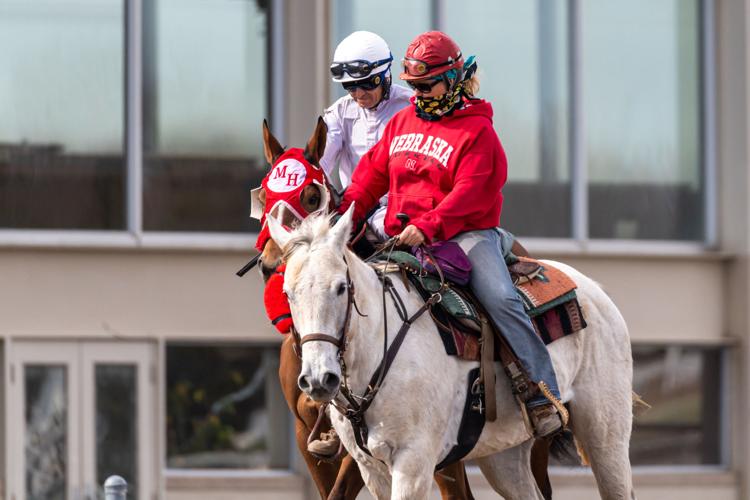 _ND58567.jpg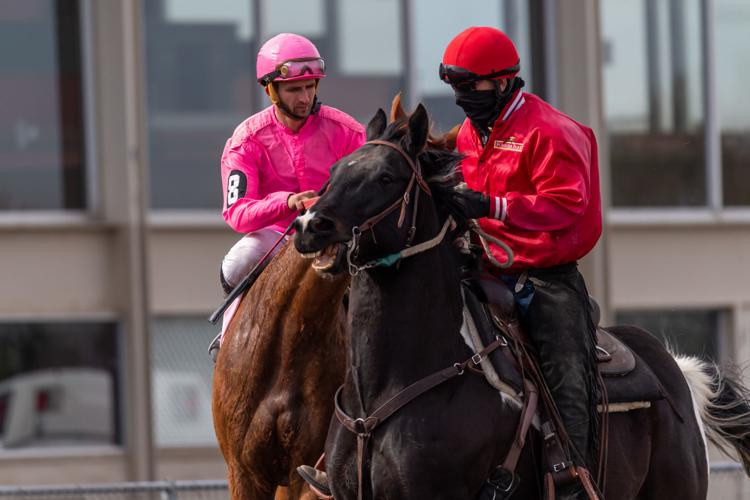 _ND58579.jpg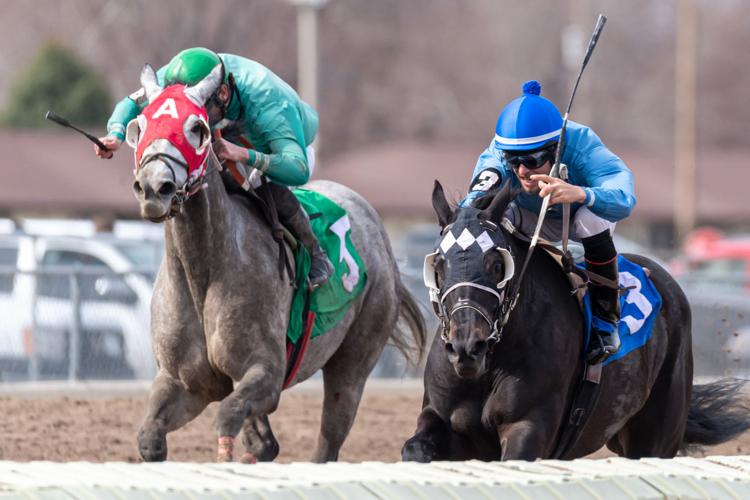 _ND58582.jpg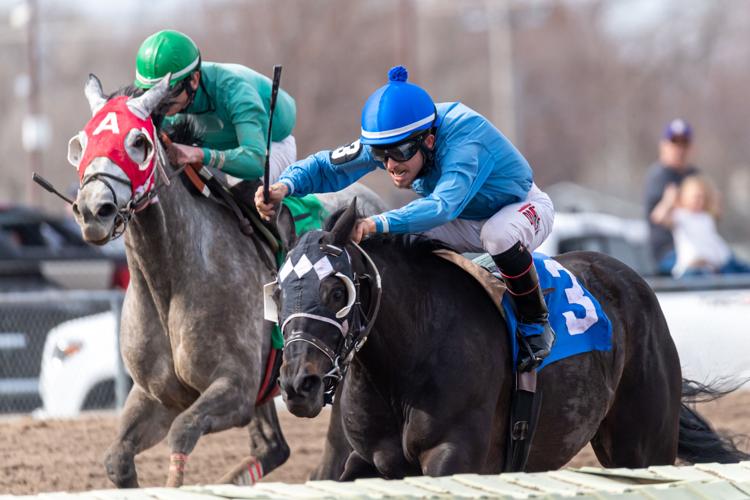 _ND58583.jpg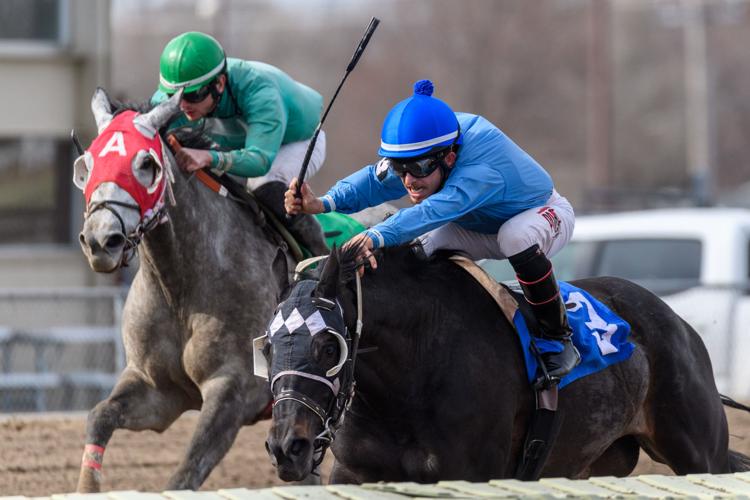 _ND58585.jpg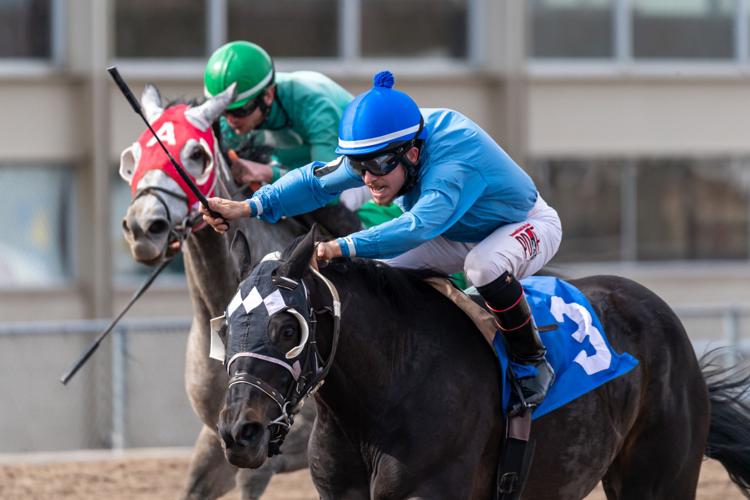 _ND58600.jpg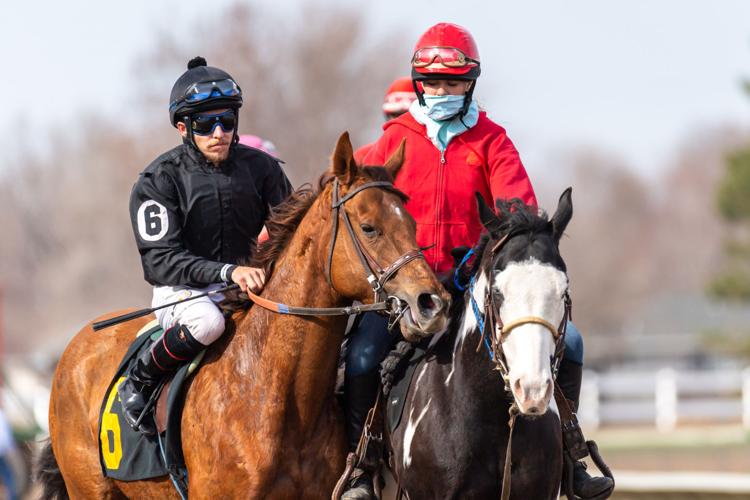 _ND58602.jpg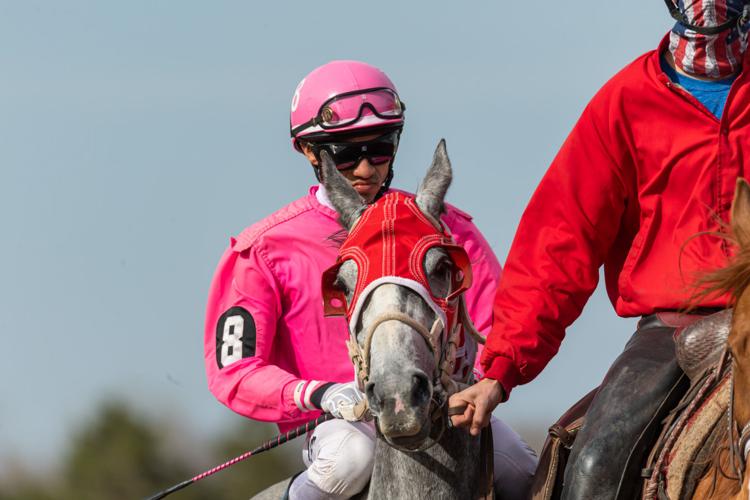 _ND58612.jpg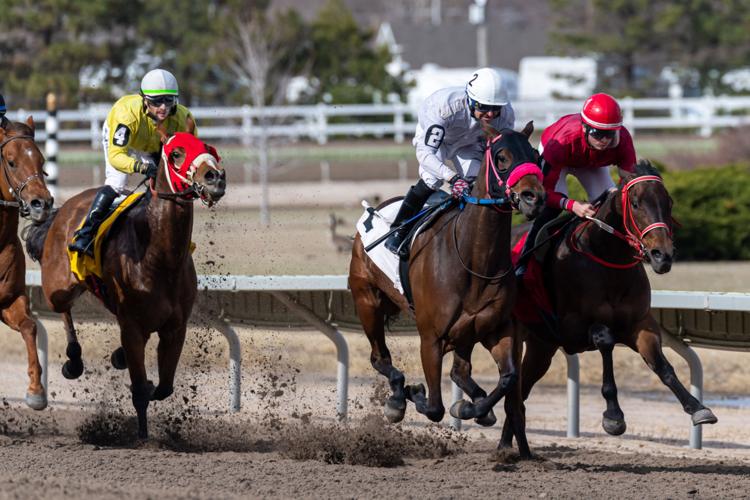 _ND58613.jpg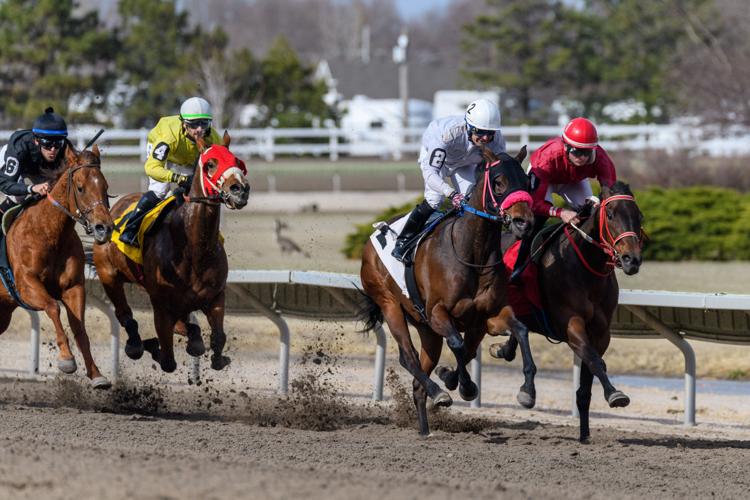 _ND58614.jpg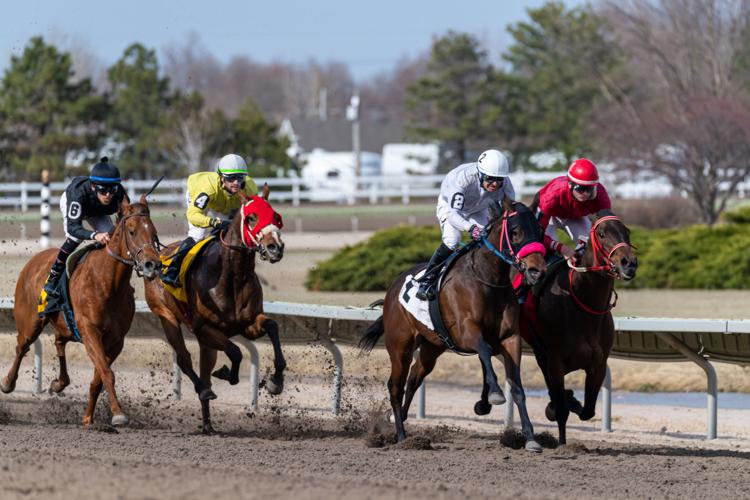 _ND58621.jpg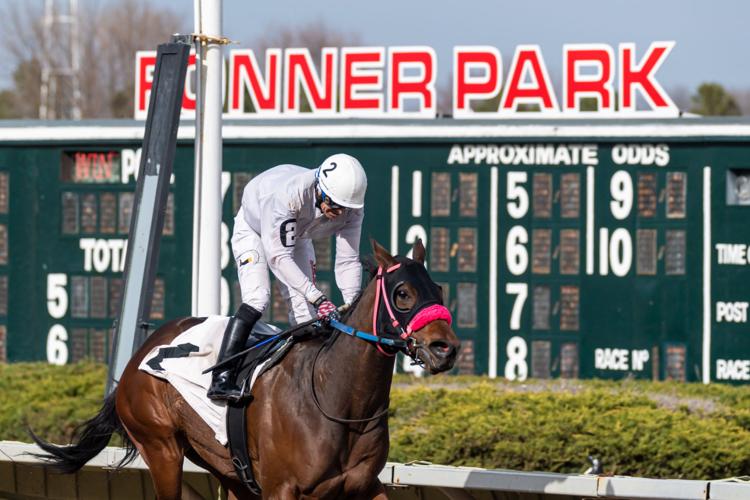 _ND58626.jpg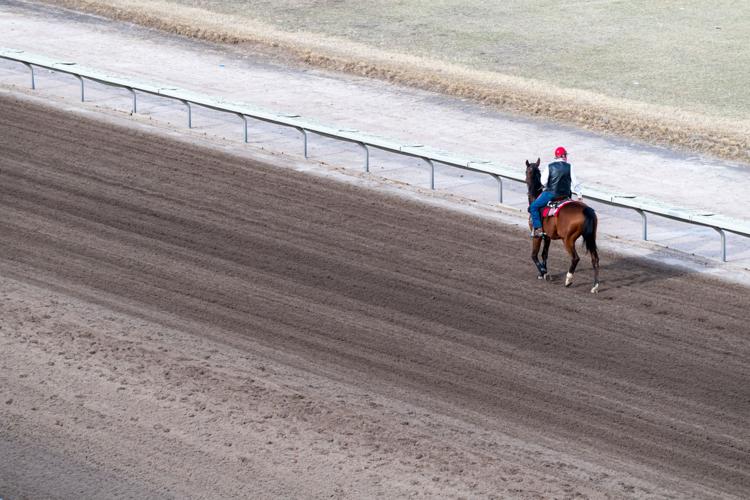 _ND58627.jpg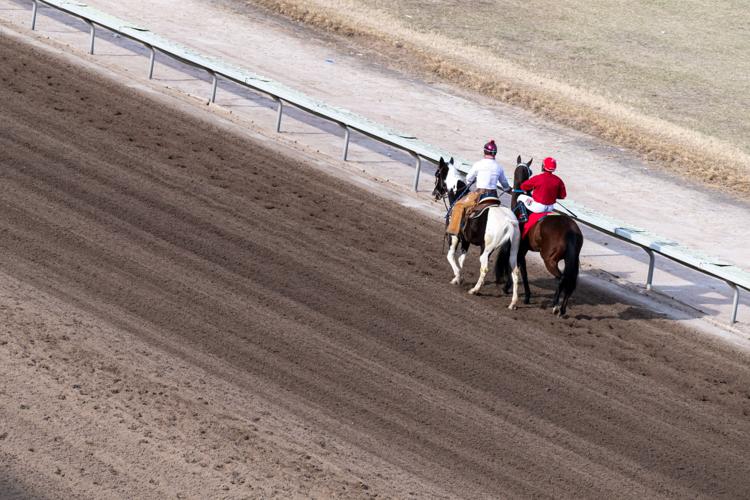 _ND58628.jpg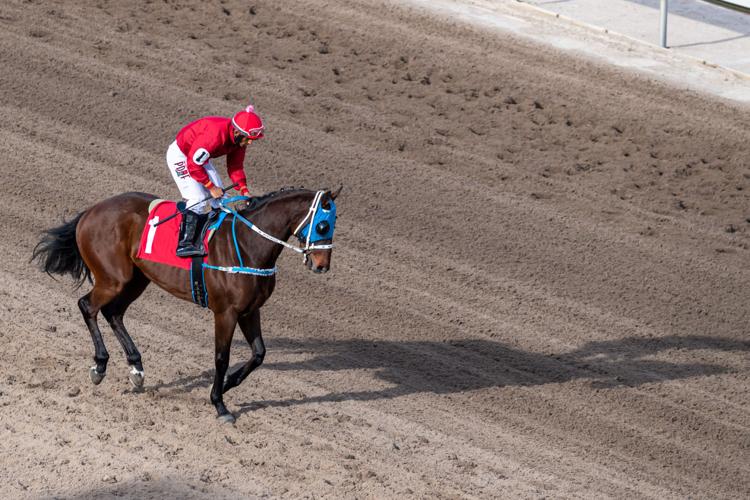 _ND58630.jpg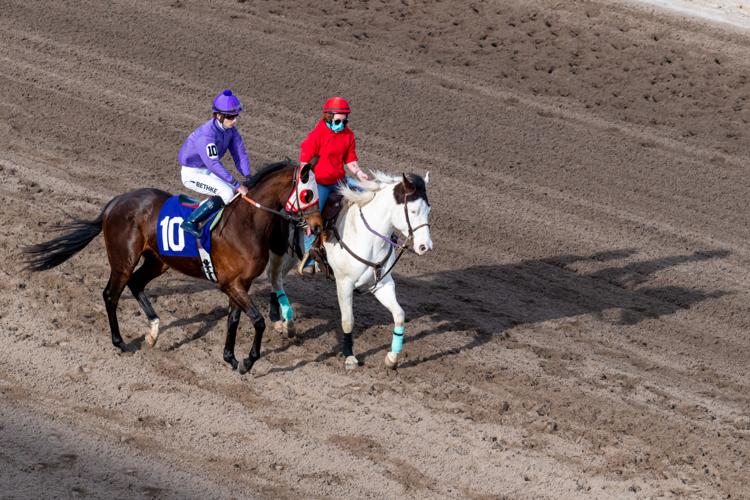 _ND58640.jpg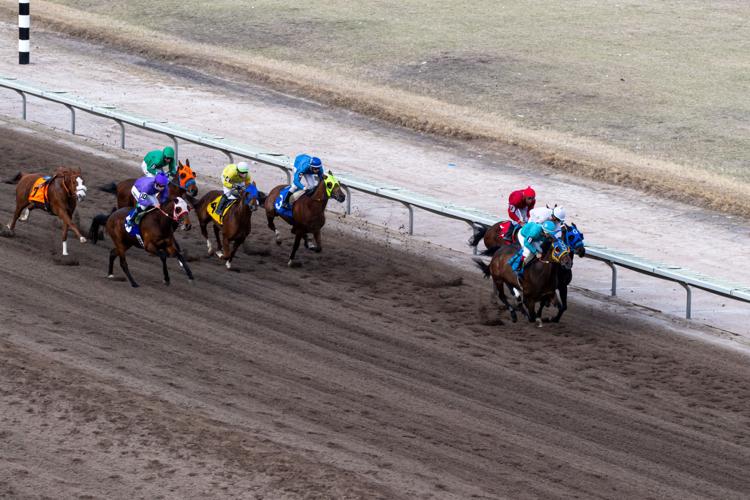 _ND58641.jpg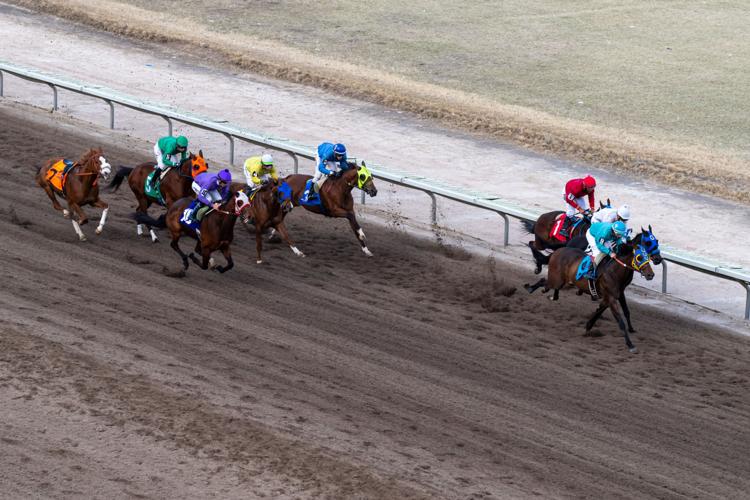 _ND58649.jpg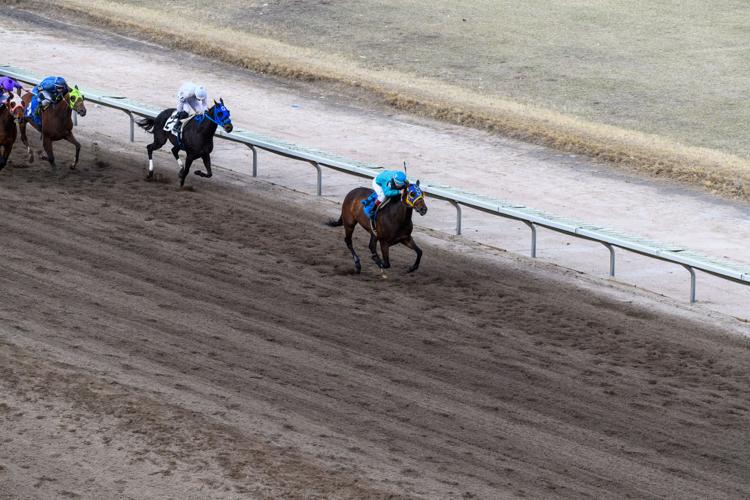 _ND58660.jpg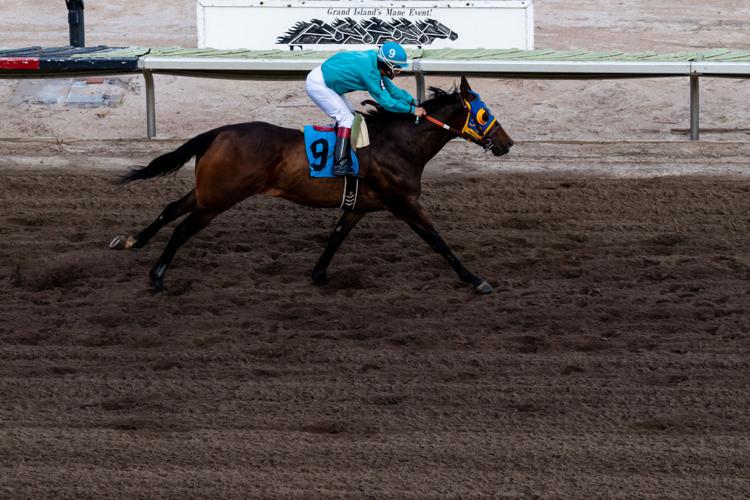 _ND58667.jpg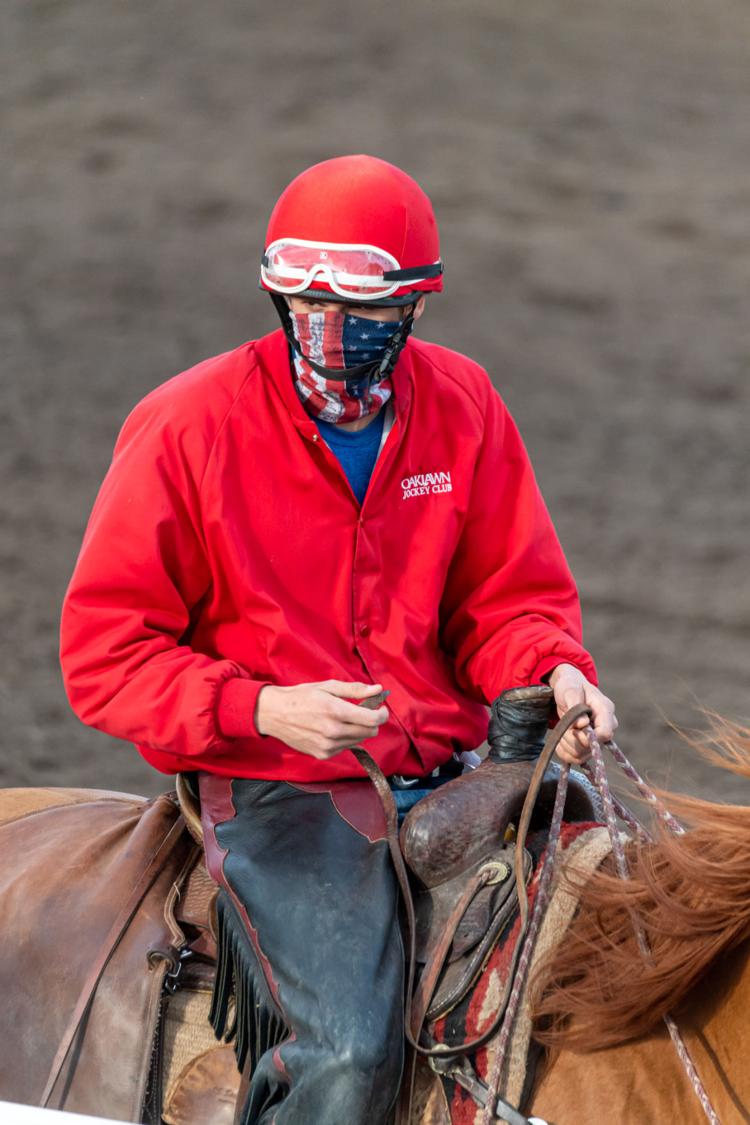 _ND58669.jpg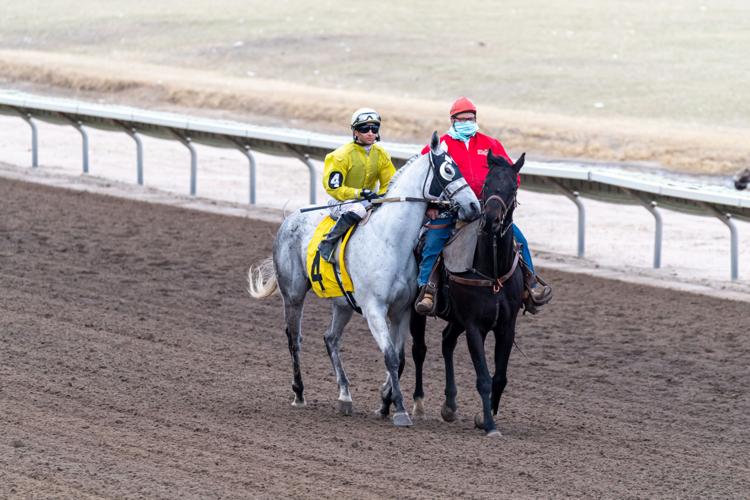 _ND58676.jpg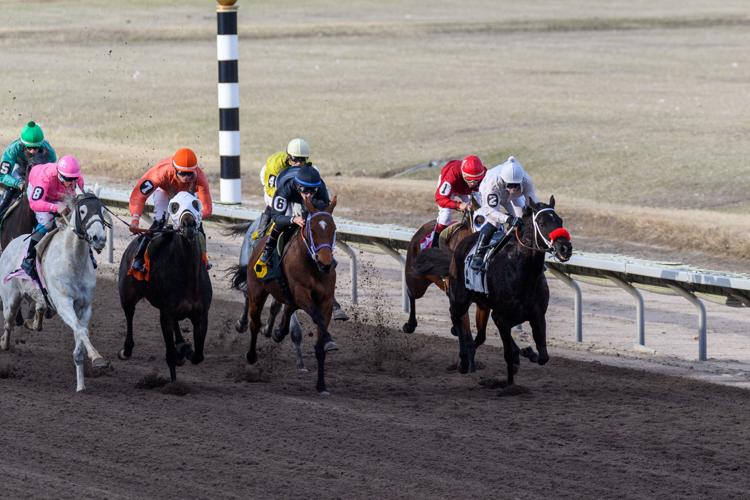 _ND58679.jpg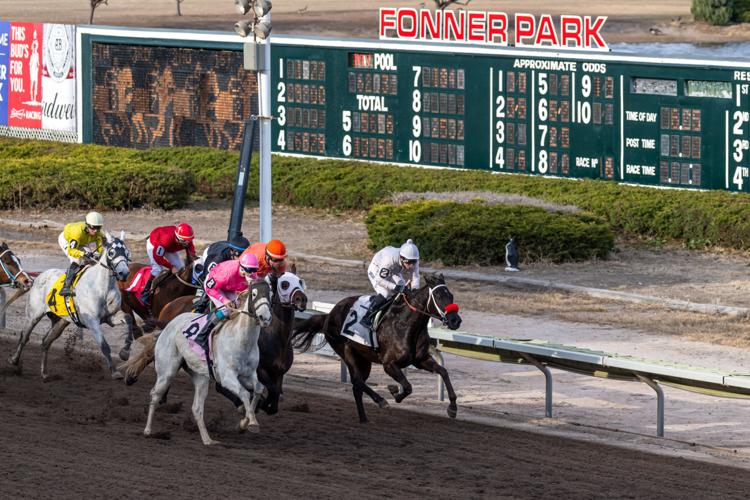 _ND58694.jpg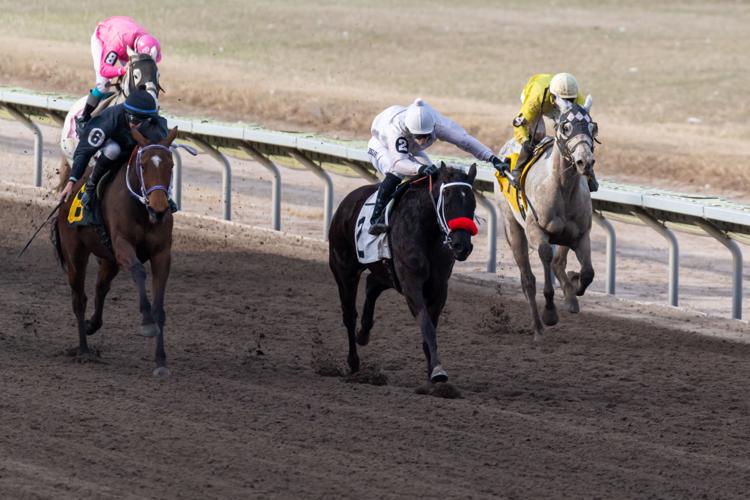 _ND58708.jpg