According to the U.S. Energy Information Administration, petroleum consumption in the United States increased to 20.5 million barrels per day in 2018, up nearly 500,000 barrels from 2017 and the highest level since 2007.
Growth was driven primarily by increased use in the industrial sector, which grew by about 200,000 barrels in 2018. The transportation sector grew by about 140,000 barrels in 2018 as a result of increased demand for fuels such as petroleum diesel and jet fuel.
Renewable energy consumption in the United States reached a record high in 2018, rising 3% from 2017, largely driven by the addition of new wind and solar power plants. Wind electricity consumption increased by 8% while solar consumption rose 22%. Biomass consumption, primarily in the form of transportation fuels such as fuel ethanol and biodiesel, accounted for 45% of all renewable consumption in 2018, up 1% from 2017 levels. Increases in wind, solar, and biomass consumption were partially offset by a 3% decrease in hydroelectricity consumption.
The Nebraska Ethanol Board (NEB) recently said it was disappointed in the final rule setting the renewable volume obligations (RVOs) for ethanol for 2020, issued by the U.S. Environmental Protection Agency (EPA). The rule sets conventional ethanol demand for next year at 15.8 billion gallons and not at the 16.34 billion gallons necessary to immediately move the Renewable Identification Number (RIN) market and incentivize industry growth.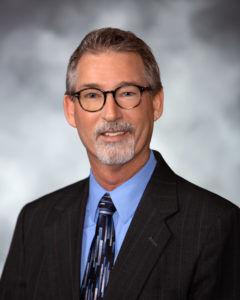 "The EPA missed a big opportunity to restore market faith that there will be 2020 ethanol demand at the levels laid out in the Renewable Fuel Standard (RFS) law," said Roger Berry, NEB administrator. "We appreciate that the EPA increased the RVO by .8 billion gallons of conventional ethanol, but there is no evidence this addition will ultimately reflect the number of lost 2020 gallons, given the EPA's historical practice of granting retroactive Small Refinery Exemptions (SREs) without reallocation. This ruling also does not set safeguards into place that will ensure SREs are only granted to refineries who truly prove economic hardship."
Since 2017, the EPA has granted roughly 40% more waived gallons than the annual average of about .8 billion that were recommended to have been waived by the U.S. Department of Energy (DOE).
"The EPA has now had its say on next year's ethanol demand volumes," Berry said. "We are going to work with our political champions and industry peers to ensure that the EPA does not grant more than .8 billion in SREs for 2020, so that there will be a solid 15 billion gallons of stable conventional ethanol demand next year. That outcome will help restore confidence and growth in the ethanol industry, and we look forward to seeing improvement as soon as possible."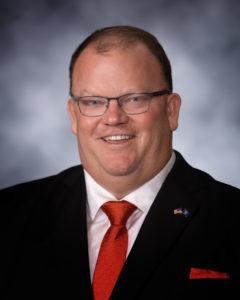 "We are cautiously hopeful that the EPA will start strictly following DOE's recommendations, as Secretary (Sonny) Perdue told me in person last week that 15 billion gallons of conventional corn ethanol truly means 15 billion gallons," said Nebraska Ethanol Board Chairman Jan tenBensel.
Nebraska is the nation's second-largest producer of fuel ethanol, second only to Iowa in the production of corn-based fuel ethanol. There are 25 active ethanol production facilities in the state. Nebraska ethanol producers use more than 700 million bushels of grain to manufacture more than 2 billion gallons of ethanol each year. The state's ethanol plants produce almost 24 times as much ethanol as is consumed in Nebraska, and most of the ethanol produced in Nebraska is shipped to other states.
In a recent effort to boost ethanol consumption in Nebraska, a new partnership between the Nebraska Corn Board (NCB) and Casey's General Stores has been formed. Because of the partnership, motorists in the state will have increased access to higher blends of ethanol. Through its blender pump incentive infrastructure program, NCB provided grant assistance to help Casey's upgrade existing fuel pumps to offer Unleaded88, a 15% ethanol blend. Twelve Casey's locations in Nebraska have been upgraded — nine in Omaha, one in La Vista, one in Papillion and one in Norfolk.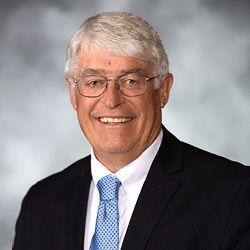 "In an environmentally-conscious world, filling up with ethanol is an easy way for us all to do our part for the planet and our overall health," said John Greer, District 2 director of NCB and a farmer from Edgar. "Ethanol is a clean-burning, renewable fuel that is less toxic than traditional gasoline, which is good for our air. By investing in our ethanol infrastructure, we're not only working toward a greener world, but we're also saving consumers money while boosting Nebraska's economy. Ethanol is a win for everyone."
Last summer, Casey's added Unleaded88 infrastructure to more than 60 of its locations. In Nebraska, the retailer also began offering E85 at its stores in Ogallala and Cozad.
"We're offering Unleaded88 at more stores because our guests want it. The benefits of a lower price and higher octane are hard to argue with," said Jake Comer, fuel pricing manager at Casey's.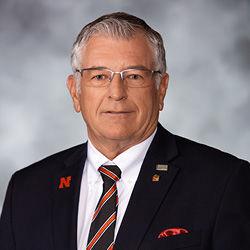 "Unleaded88, or E15, is the most widely tested fuel ever," said David Bruntz, chairman of the NCB and a farmer from Friend. "We know these fuels work well in vehicles and provide countless benefits. The Nebraska Corn Board has worked hard and will continue to work hard to ensure consumers have easy access to these options. We also applaud Casey's for being an outstanding partner in this process."
To find all local fuel retailers offering higher ethanol blends, visit getbiofuel.com.
In addition to its support of Casey's, the NCB invested in eight other fuel retail locations across the state during this current fiscal year. Each year, fuel retailers wanting to upgrade to blender pumps can fill out a grant application to be considered for the program.