A new local group, called Strength In Numbers, aims to support individuals who are involved in the judicial system at some level.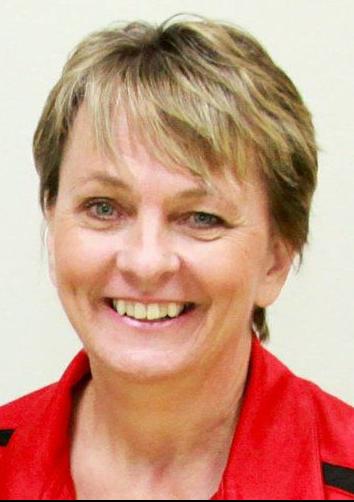 Organizer Mary Ingram says the group wants to help people who are still in jail, have recently been released from jail and people who are just entering the system. Perhaps those newcomers, who may have done something minor, are young and they're scared, she said.
"They can come and know that they're not alone," she said. "We will be there for them."
Ingram calls the group a circle of support for inmates and their families.
Strength in Numbers will have its first meeting at 2 p.m. Sunday at 711 W. Fifth St., Suite 4. Ingram knows of 10 people who plan on being at the meeting.
The group focuses on building success.
Ingram is anxious to help people plan their futures. "Maybe they're have trouble finding a job. Or they want to start their own company," she says.
"It's not that we have all the answers." But her group can help, she said.
Ingram has started a program called GPS for Humans, which is on her website at www.maryingram,com.
That program offers a worksheet to help people focus on their goals. In addition to a goal, the strategy is to also have a plan and a schedule. The worksheets are available at no cost. She encourages everyone to print them and mail them to incarcerated family members or friends.
For people still in jail, the work can be "something as simple as just going to the library at the prison and reading up on how to start a business," she said.
Prison libraries also have motivational books. Making those plans can take their minds off of the fact that they're currently behind bars, and focus on "how can they be preparing for the day when they walk out."
Ingram, who lives in Phillips, works in Grand Island. She describes herself as a youth advocate, author, speaker and life coach.
Beginning in 2001, Ingram was a juvenile diversion officer in Merrick County for three years.
People who are going through struggles "really want to contribute in some way," she said. Many want to help young people.
Ingram takes a screen shot of inmates' art and puts it online. Even though their names aren't used, the inmates are encouraged by the response.
They feel "like they're impacting the world with their talent."
Strength in Numbers might support an individual who is entering the court system by encouraging him or her to share their personal story with the court and build a positive circle of support so they do not feel isolated. The group can also assist an individual who is preparing for a parole review or re-entering the community after completing a sentence.
Ingram receives letters from inmates from across the country. Some share their life stories about abuse and addiction they experienced as children. While others grew up in a healthy family environment, they struggle with learning disabilities or mental health issues.
People are responsible for both their screw-ups and their successes, she says.
"We have all made mistakes in our lives. It is what we do with the mistake that will determine the outcome," she says.
Ingram encourages people to own their mistakes, fix them if you can, apologize to anyone they hurt, reflect on the mistakes and address the problem. "I think it is key to share with others what you learned. If your story can (help) someone else from making that mistake, it is worth sharing."