EDITOR'S NOTE: This article was previously published in the July 2018 edition of Murder Mysteries. Monday Mysteries will publish each Monday through October 2020.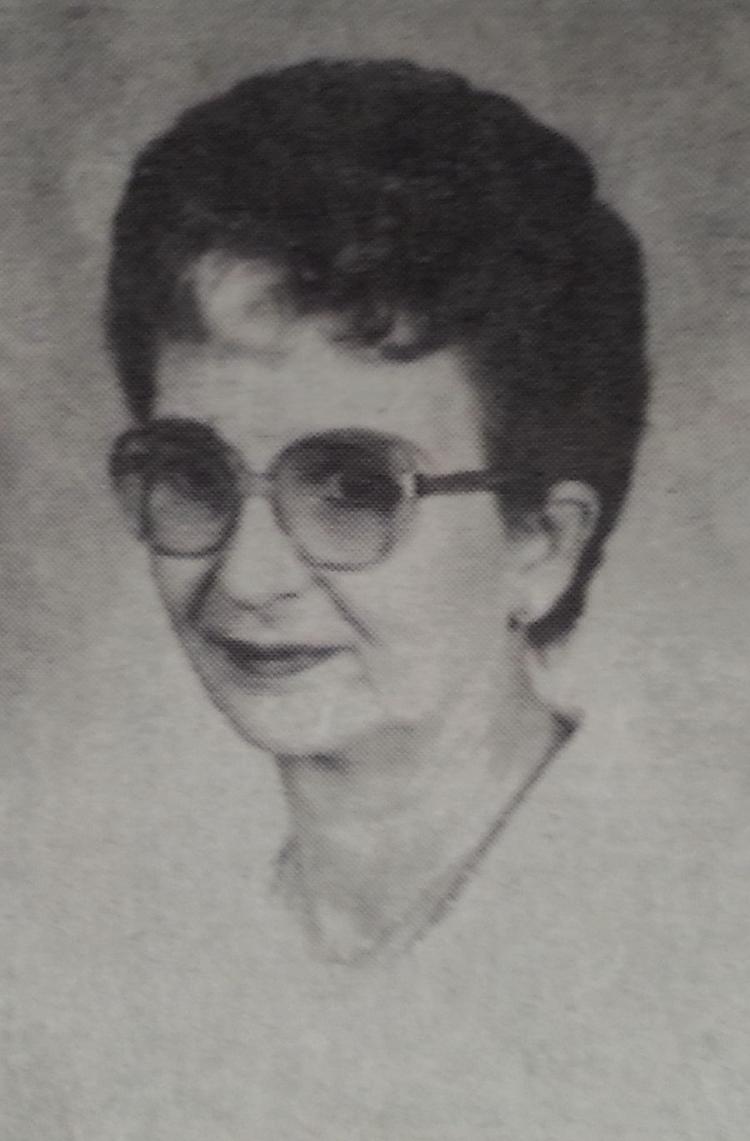 Ernestine "Tina" Ruschy was 58 years old when she was stabbed to death in Grand Island on July 26, 1984.
If Ruschy were alive today, she'd be 91.
"I get mad because I have a great-granddaughter now that's only 5 months old," said Edna Ingerle, one of Ruschy's two daughters. "She could have been here all these years with her grandchildren in our family and that makes me mad, now that there's another baby in the family. She could be here to be with that baby, and that would be pretty special."
Ingerle, who lives in Elba, especially thinks about her mother as the anniversary of her death approaches each year.
Ingerle, 69, and her sister, Joyce Kusek, are the two remaining children of Ruschy. Kusek, 70, lives near Ashton. Their brother died in California of brain cancer about four years ago.
"I wish they would get it solved before I die," Kusek said. "God has a plan and evidently whatever it's going to be, it's going to be."
Ruschy was raped and murdered at 402 W. Fourth, which was the home of Oakley Draperies and Upholstery. She was living in an apartment with the woman who owned the business.
The family pays attention when old mysteries are solved. DNA wasn't used in criminal investigations in 1984, Ingerle noted.
About a decade ago, authorities felt that a man living in the South might have been involved in Ruschy's death. "But it wasn't a match," Ingerle said.
Ruschy, a grandmother, was born in the Loup City area.
She had gone to Eli's Lounge, which was kitty-corner from the Oakley store, Ingerle said. It's believed that the murderers followed her back to the apartment.
Law enforcement, Ingerle said, believes the crime was committed by three people. "Because my mom weighed over 200 pounds. They would not have been able to handle her. She definitely fought. She had a lot of knife wounds," Ingerle said.
"It took some time for them to do what they did. They didn't do it in just one minute, like a gun. That's what's bad about knives. They take a while. A gun shoots you and you're done," Ingerle said. Plus, if you're shot, "you don't know what they did to you."
Until that horrible crime, Ingerle associated happier memories with the building.
"It was a pharmacy when I was a little girl," she said. "We'd always stop there on the way home from shopping on Saturdays downtown and get a cherry Coke there. It was a fountain."
At least one of the three killers, and possibly two, are believed to be dead. Kusek has heard that from a woman who might have been involved in the crime.
A female investigator from Lincoln visited Kusek "quite a while ago," she said. She was going to pass that information on to another person. They told her, "Don't expect miracles right away."
"So I just kind of hang loose," said Kusek, who never heard back from them.
Law enforcement have since prepared a deck of playing cards, featuring the victims of unsolved murders. One of the cards bore Ruschy's picture. The cards were handed out in prisons, hoping they "might trigger a memory," Kusek said.
Ingerle speaks highly of Hall County Sheriff Jerry Watson, who kept an interest in the case. "He'd even call me once in a while on the anniversary and just talk to me about it," she said.
Capt. Kerry Mehlin of the Grand Island Police Department said the Ruschy case and the unsolved 2002 murder of Marsha Montana are active. In fact, "activity on both of those cases has picked up in the last few years," said Mehlin, who heads the Criminal Investigations Division.
On the Ruschy murder, police have "had really disappointment after disappointment in that case." But "with some of the advances in DNA, we've done some more testing" and more review, he said.
The Ruschy case "has kind of stalled a little bit in the last several months." But police are hopeful they can get some new information on the case, he said.