To remember the "Night of the Twisters" 40 years ago, honor those lost and share the story with words unspoken, an effort was launched locally to purchase a historical marker for Tornado Hill in Ryder Park.
The marker will cost $6,000, but due to the limitations imposed due to the coronavirus pandemic, less than $1,000 has been raised so far.
"Nothing like this has ever happened in the history of weather, anywhere else in the world," said project coordinator Stephanie Crosby. "The events of that night show people were warning each other because the sirens couldn't be heard everywhere. People came together afterwards to clean up before the National Guard could come in."
The project isn't dead, but much must be done to get it completed.
"I wish I could get the word out more because I know it's something that so many people in Grand Island are passionate about," Crosby said. "When you talk to anybody about that night, anybody who was here has an amazing story, and they usually know every detail because it was such a big event in their lives."
Like so many, she, too, shares a personal connection to the devastation wrought on June 3, 1980.
"My mom lost a cousin that night," Crosby said. "Growing up, she always talked about how a tornado will hit one house and leave the next house perfectly fine. You just never know."
As part of her efforts, Crosby has worked with the Grand Island Parks and Recreation Department.
"She came to us with the idea of raising money for a marker," Parks Department Director Todd McCoy said. "We took it to City Council for approval to accept the marker, to be placed on city property, and that was approved. In general, we've been supportive of it."
McCoy said a marker would be "appropriate" for the site.
"I think it's a great idea," he said. "It provides a historical perspective. Sometimes, people don't realize why these things are there, like Tornado Hill, and it provides a point of reference."
He added, "It's a positive thing for sure."
Crosby is also working with History Nebraska, which is in charge of approving and purchasing the state's historical markers.
"We evaluate the historical topic, the text, the location and make sure all those things work together to tell a significant story in Nebraska's history, that we're doing it in the appropriate spot," said David Calease, National Register of Historic Places coordinator. "It's not something we generally come up with ourselves. This is definitely a bottom-up process."
Together, History Nebraska and Crosby gathered details on the event to better craft the marker's wording.
"Doing the research has been very humbling, to know how our community came together after such a tragic event," Crosby said.
History Nebraska orders the custom-made markers through its contract with Sewah Studios, a foundry based in Marietta, Ohio.
Sewah has worked with Nebraska's historical society since the inception of its marker program in the 1960s, Calease explained.
At 5 by 6 feet, with 180 words, the large, erected bronze historical marker will resemble any of those that can be seen around the state.
A historical marker for Tornado Hill would be "very fitting," Calease said.
"This is something I did not even know about until the marker was submitted to our office," he said. "You're getting a whole batch of people in Grand Island who weren't alive for this. They don't understand what happened and why things are the way they are now. It's important they commemorate that."
Though fundraising for the marker has stalled, Crosby is not deterred.
"It was my hope to have it put up for the 40th anniversary, but I'm still working on it," she said.
When a marker is erected is not important, though, Calease said.
"It's still relevant, whether we do it later this year, next year, three years from now," he said. "It's still a worthwhile marker, and a story worth telling."
To help with the purchase of a historical marker, donations can be made at Great Western Bank to the Tornado Hill Memorial Marker fund.
Checks can be sent to Stephanie Crosby at Livingston-Sondermann Funeral Home, 601 N. Webb Road, Grand Island, NE 68803.
---
PHOTOS: Night of the Twisters Gallery
Looking west from the western edge of Grand Island the night of the tornadoes.
This is the only known photo of the Grand Island tornadoes.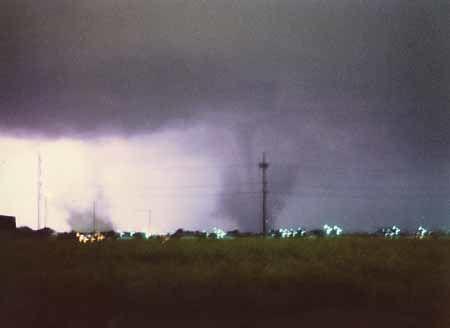 aerial1.jpg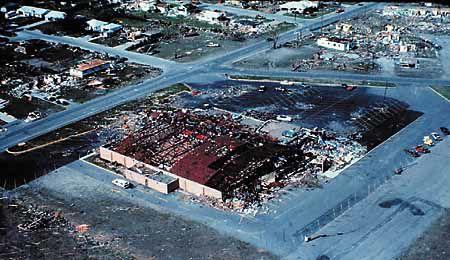 President Carter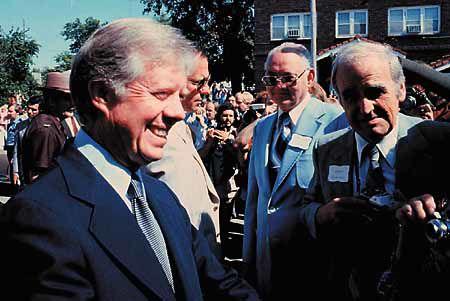 President Carter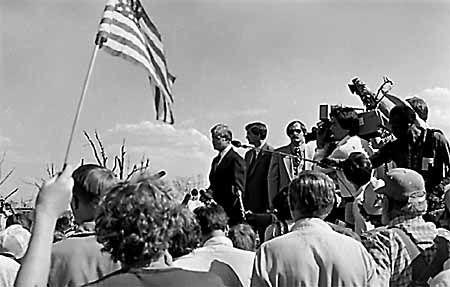 dairyqueen.jpg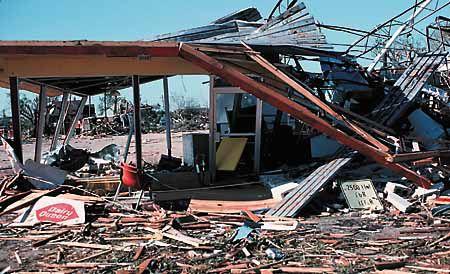 damagedcar.jpg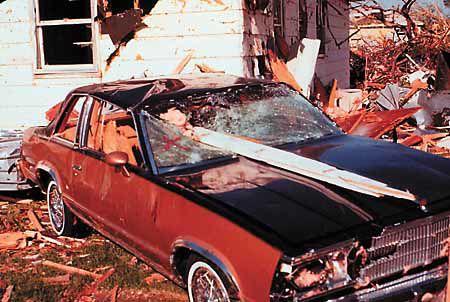 Don Davis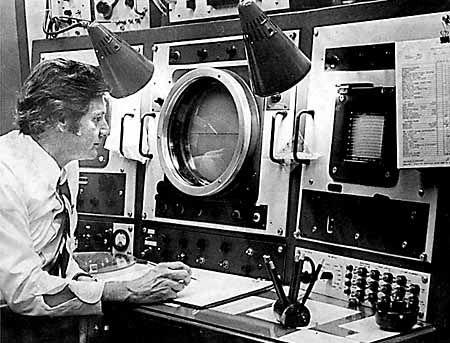 fishellvillageinn.jpg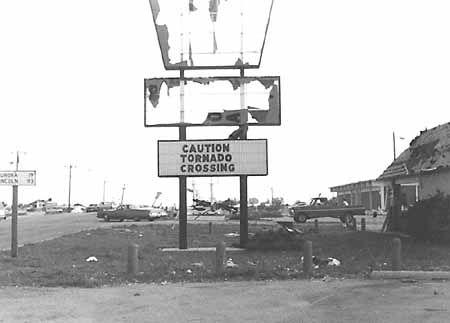 Gordie Scarborough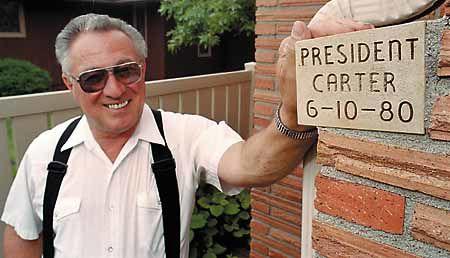 Mayor Robert Kriz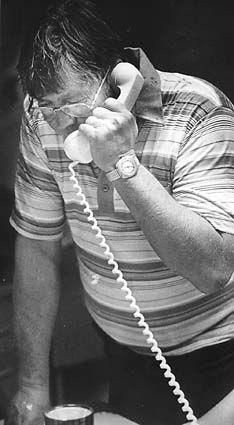 LongJohnSilver.jpg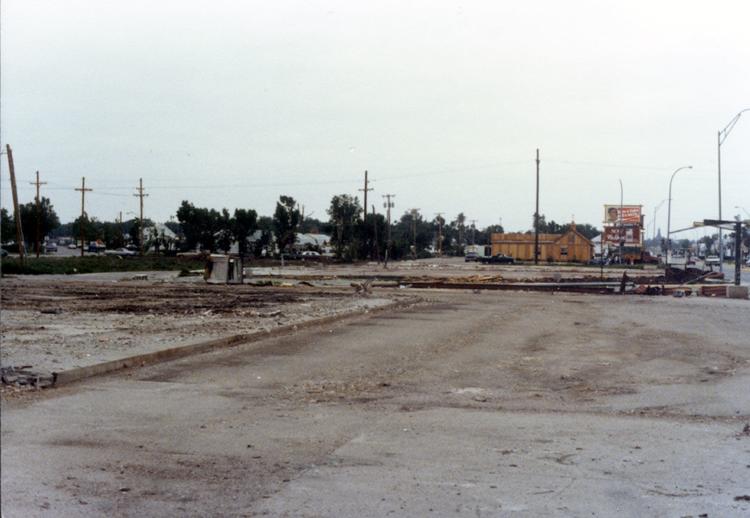 Mevesbowl.jpg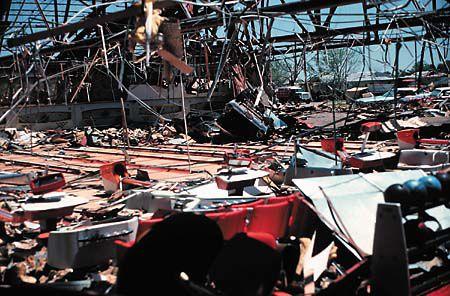 nadoguy.jpg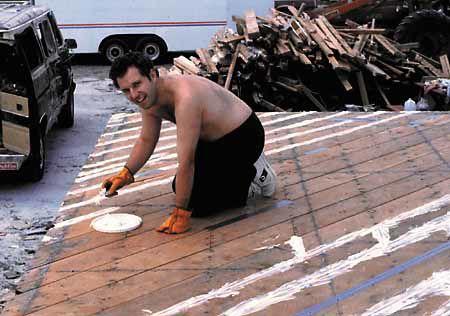 nogymwall.jpg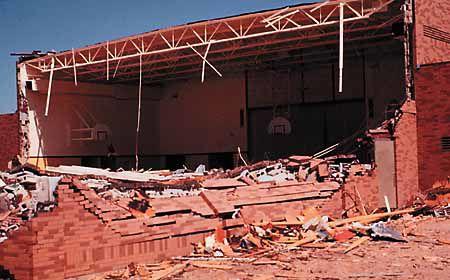 powerpole.jpg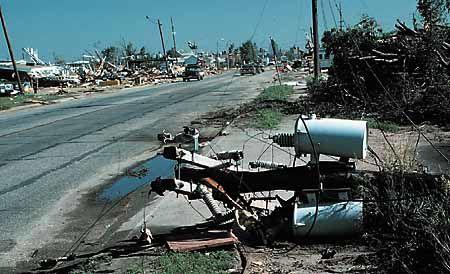 RedCross.jpg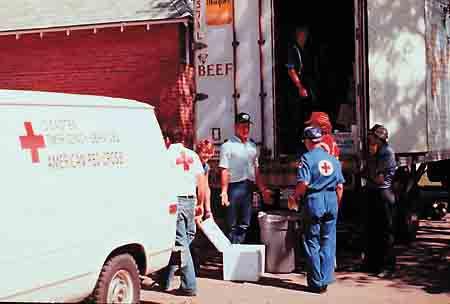 sendmoney.jpg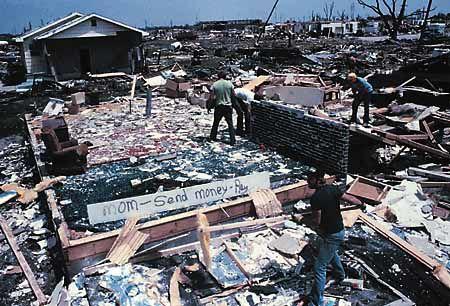 SouthLocustDamage.jpg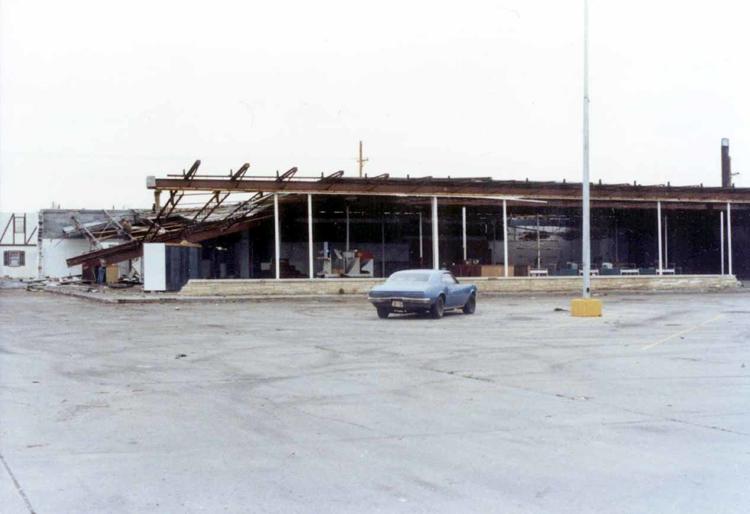 starrbryant.jpg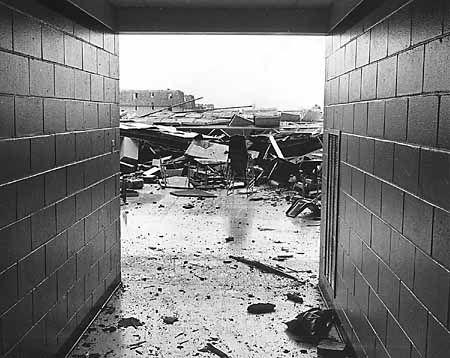 TommysSonic.jpg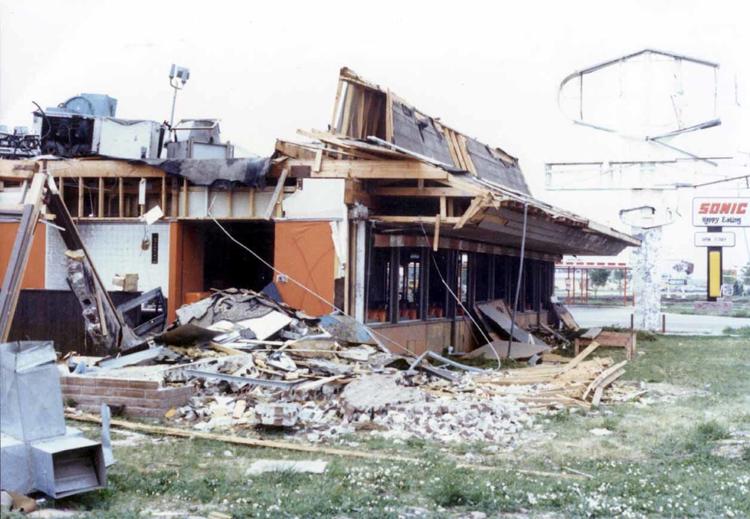 WideWreckage.jpg
wreckagewalk.jpg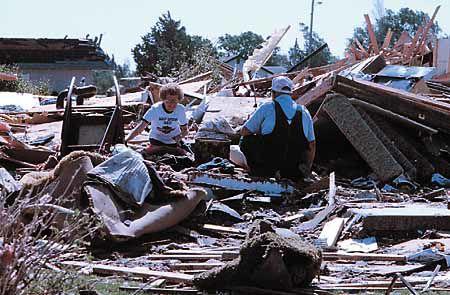 Map1815.jpg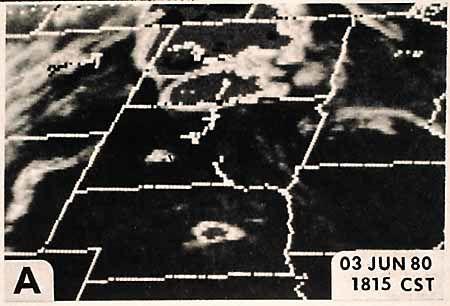 Map1915.jpg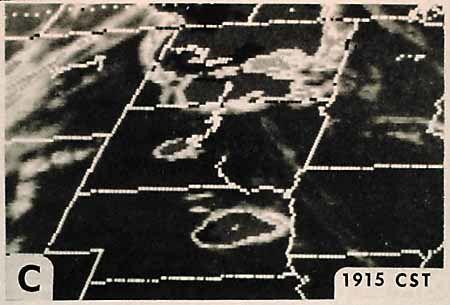 Map2045.jpg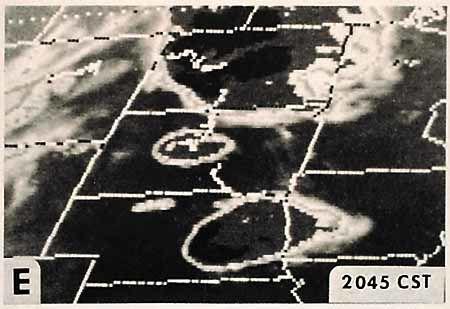 Map2115.jpg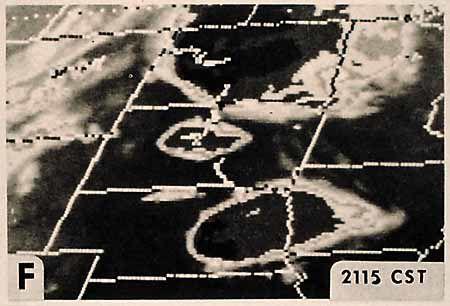 radar.jpg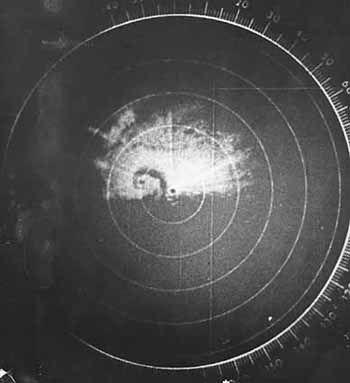 TornadoHillSledding.jpg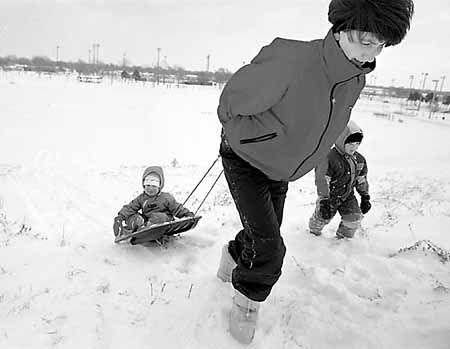 TwisterMap.jpg