The Diocese of Grand Island has announced three new members of the administrative team at Grand Island Central Catholic, effective this June.
The new administrators include Jordan Engle as school principal, Phou Manivong as assistant principal and Dick Ross as activities director.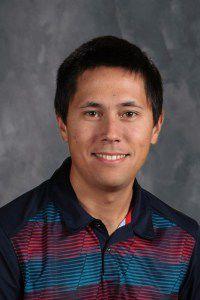 Engle has been a secondary math instructor at Sutton Public Schools for the past five years. His duties have included head golf coach, head one-act play coach, assistant speech coach, honor society adviser, data team chairman, crisis team member and class sponsor. He has served his parish as a grades 9-12 religious education teacher as well.
The Engle family includes Jordan's wife, Jenna, and their children, Josie and Carson.
"As a Catholic school alumnus, I understand the value to be found in an education rooted in the teachings of Christ and his church," Engle said. "Being an administrator in a Catholic school has been a goal of mine for a long time, and I'll be investing the best of me in this school."
He earned his bachelor's and master's degrees in math education from the University of Nebraska at Kearney, where he is also finishing work toward a degree in education administration.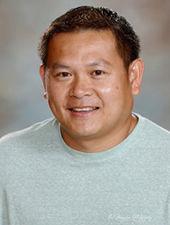 Manivong, current business teacher at Central Catholic, will continue his teaching duties in addition to becoming assistant principal.
He received a master of education in educational administration from Concordia University in Seward and a transitional teaching certification from the University of Nebraska at Kearney as well as a bachelor of science degree in business administration, with an emphasis in real estate.
"I am confident I have the qualifications that are required to help Grand Island Central Catholic with its mission, philosophy and goals," he said.
Manivong and his wife, Morganne, have been married since 2007 and have one son.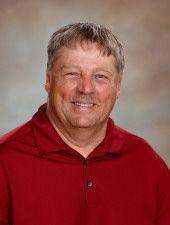 Ross has been assistant athletic director at Central Catholic for the past eight years and will be replacing retiring director Howard Schumann.
"I've learned a lot from him," he said.
Ross said he has some "new ideas to incorporate in activities," but at the same time he wants to stay with what's successful. As activities director, his duties will include fine arts such as drama, dance, and band.
"I have (always) followed Central Catholic and know the history of the school," he said. "I like the challenge."
He is a 1976 graduate of Fremont High School and earned his bachelor's in education from Midland University in 1981. He has been a teacher and coach at Fremont, Blue Hill, Creighton and Hastings. From 2003 to 2006, he acted as the co-athletic director for Creighton High School.
For the past 11 years, Ross has taught math and coached football, basketball and track at Central Catholic.
He has been married to his wife, Marcelline, for 33 years and they have two children, Scott and Stephanie, and a grandchild, Braxton.