Following a decision made two or three years ago, about 190 Grand Island city employees have been issued credit cards through the Bank of America.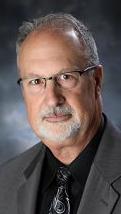 The use of the cards by city employees is "kind of in lieu of petty cash," said City Finance Director Pat Brown. Because of the presence of the cards, "we don't have to have lots of money sitting around."
By using the cards, the city also receives a rebate from Bank of America, Brown said.
Using the card also streamlines travel expenses for people traveling on city business, he said.
Some of the cards have the city employees' names on them, Brown said. But the city's name is also on the cards. Some of the cards are issued to groups of workers, or divisions.
The use of the cards provoked anger from Joan Schwan of Grand Island, whose son worked at the Heartland Shooting Park for more than six years.
He had no knowledge of the credit card until he received an email from Bank of America saying his bill was overdue and that he owed the company about $600, she said.
Schwan and another employee had used a Hall County Shooting Park maintenance card in the past to purchase items needed for work. But he had no inkling about the Bank of America card that had his name on it, his mother said.
When you entrust an employer with "your personal information, that's a very sacred trust," she said. "I'm not happy that they took a credit card out in my son's name, under the city of Grand Island, without his knowledge."
She is not happy that someone charged things on that credit card, again without his knowledge. She believes the procedure was "unethical and might even be considered a crime." She recently reported the process to a Hall County sheriff's deputy.
City administrators say they don't provide Bank of America with any information other than the employee's name and email address. The email address is his work email, not his personal email address, they say.
Brown said the city doesn't provide Bank of America with employees' Social Security number, phone number or home address.
"Credit cards that employees use are basically corporate cards and not personal cards," Parks and Recreation Director Todd McCoy wrote in an email to The Independent. "The cards have no tie to employees' personal credit or accounts. The cards belong to the organization and not the individual."
Any "purchases made to the card are charged to the City of Grand Island account," McCoy said. Those purchases are paid for by the city, as they normally would have been.
Schwan's 27-year-old son ended his work for the city as rifle pistol manager at Heartland Shooting Park, after being promoted to range safety officer.
The city provided receipts to The Independent for the three purchases for which his card was used. One was to Island Indoor Climate, which checked the wiring on a skeet field thrower. Fairbank Equipment of Wichita, Kan., provided initial service, an oil change and lubrication for a new loader. Turfwerks of Omaha provided a belt. Altogether, the purchases added up to $661.92. The city of Grand Island paid those charges, McCoy said.
A few years ago, city administrators opted for a new policy, "where we got more active in using credit cards," he said. Among other things, city officials "wanted to use the rebate." So they began encouraging the use of credit cards.
In adopting the policy, administrators decided who needed the cards, McCoy said. Cards were distributed with the names of several shooting park employees, as well as more general cards used to pay for maintenance.
Administrators didn't know how the system was going to work, so some of the cards were put in a safe. Otherwise, a general maintenance credit card was used, he said.
One day, the primary card used to pay for Heartland Shooting Park maintenance wasn't available. It had been left somewhere. A card was needed to make a purchase, so one of the cards with an employee's name on it was taken from the safe, he said.
It doesn't matter which card is used, McCoy said. "They're all city credit cards." All charges are made to the city of Grand Island and not to an employee, McCoy said. So just grabbing one from the safe and using it was no big deal.
In addition, all charges are "reviewed by a thorough approval process," he said.
The names of some employees are listed on the cards because it helps administrators keep track of the cards, McCoy said.
There was no fraud involved and no intent to deceive anyone, he said.
Schwan's unhappiness with the Park and Recreation Department was caused by a misunderstanding, McCoy said.
The city hasn't done anything wrong, and no procedure needs to be changed, he said.