Lincoln Elementary preschool teacher Meg Trout led the pack Wednesday morning as a caravan of teachers and staff members paraded behind her in their cars.
Trout honked her horn, along with her colleagues, sounded a siren and used a megaphone to greet students and parents who sat on the sidewalk outside their homes with signs supporting the Lincoln teachers and staff.
As they drove through the neighborhoods around Lincoln School, the teachers and staff made sure to slow down to wave to the kids and talk to them from a distance. Some of them also had signs on their vehicles that told the kids they missed them.
Trout said she came up with the idea for the social distance parade last Friday after seeing a Facebook post that a school in Texas was doing something similar. Because Lincoln is a tight-knit community whose members are unable to see one another while the school is closed due to the COVID-19 pandemic, she decided to bring the idea to the school.
"I emailed (Principal) Maureen (Oman) and said that I wanted to plan a social distance parade. She said, 'Go for it,'" Trout said. "I sent out a survey to all the staff members at Lincoln and I got a huge response right back. I just kept emailing them the plans and they showed up with bells on."
April Hopkins and her daughter, fourth-grader Ameree, sat outside their home near Lincoln School with signs that stated "We miss you" to show to teachers and staff members as they drove by in the parade.
April said it was fun to see all the Lincoln teachers and staff drive by and to "hear all the honks and whirring."
"They are all going around and supporting people who are going through a really hard time right now," Ameree said.
Fourth-grader Ana Xec said she was starting to miss the teachers and staff members at Lincoln because she is not in school. She said the social distance parade Wednesday morning made her feel better about the situation.
"This feels good because you get to see them after a long time," Ana said.
Oman said she and the Lincoln teachers and staff miss the students "so much" and know they are missing the best part of their day: school.
"The parade just makes you think about our purpose. Not only are we here to educate, but we are here to help them have hope and a better life," Oman said. "We are a really tight-knit family here at Lincoln with not only our kids, but our parents. It was so nice to see some of our parents out there. You could just tell that, emotionally, they were so thankful."
Trout said the teachers at Lincoln connect with their students in their classrooms.
As a preschool teacher, she said it is hard for her students to understand why they cannot come to school and see their teachers every day. The social distance parade helped with this.
"I just thought it was important to keep that connection between us and our families. We are still here. They may not see us every day, but we are still here," Trout said. "It (parade) just gave us the energy to go back home and continue to do our work. Hopefully, it will push us through for however long this lasts."
She said she plans on doing a social distance parade every week for as long as school is closed due to the virus, so long as the parents and staff continue to show up to support it.
"Hopefully, now that people saw us and heard us, more of them will come out," Trout said.
032620_LincolnParade001_bjs.jpg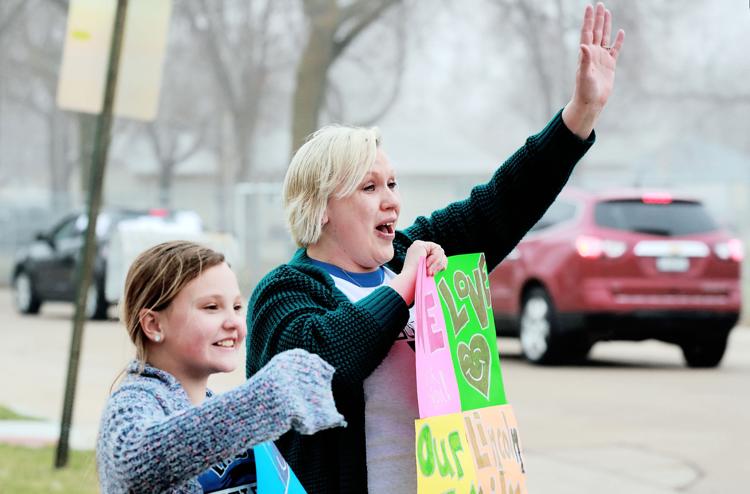 032620_LincolnParade002_bjs.jpg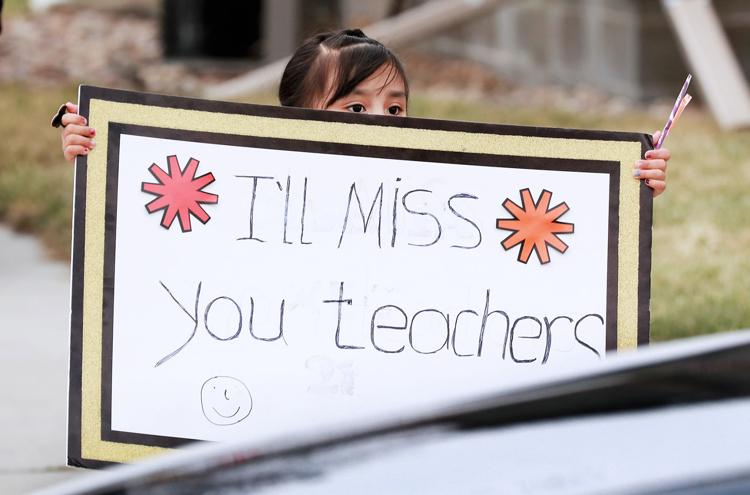 032620_LincolnParade003_bjs.jpg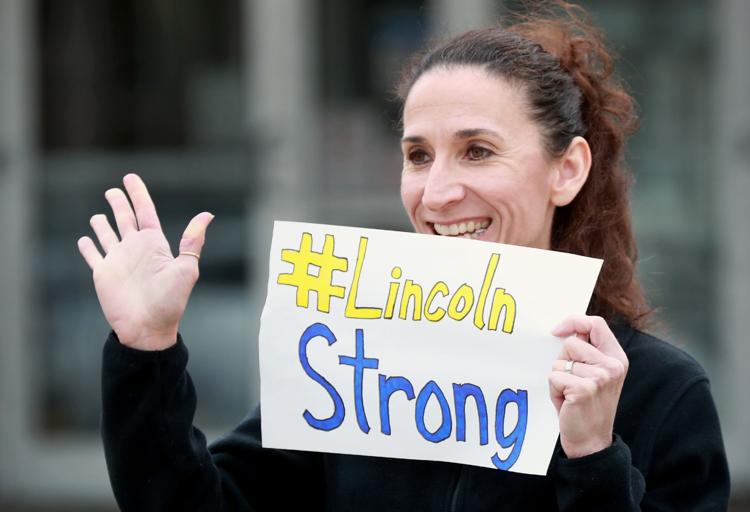 032620_LincolnParade004_bjs.jpg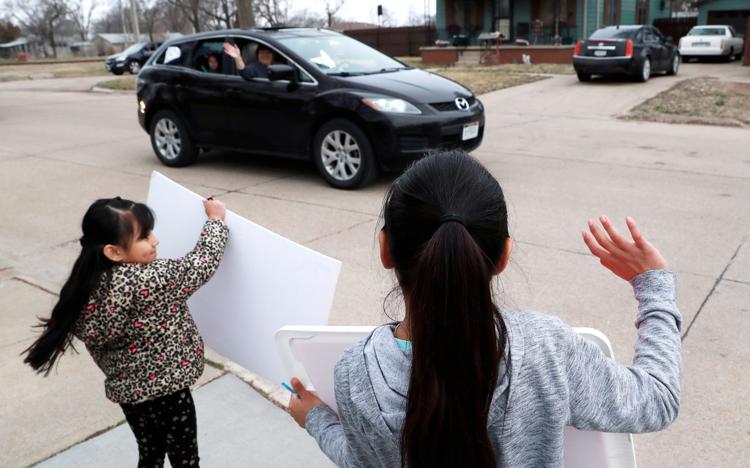 032620_LincolnParade005_bjs.jpg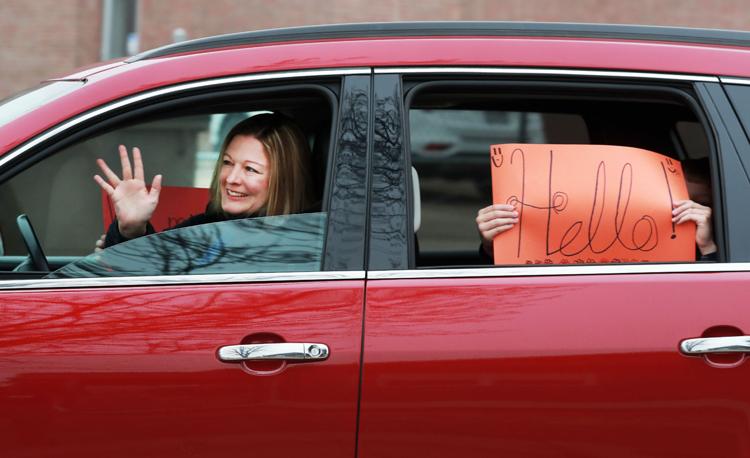 032620_LincolnParade006_bjs.jpg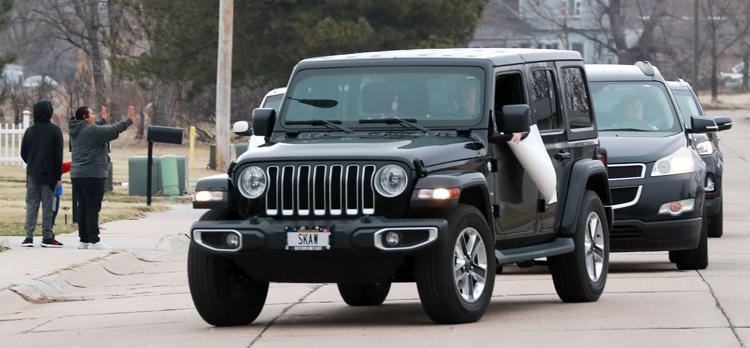 032620_LincolnParade007_bjs.jpg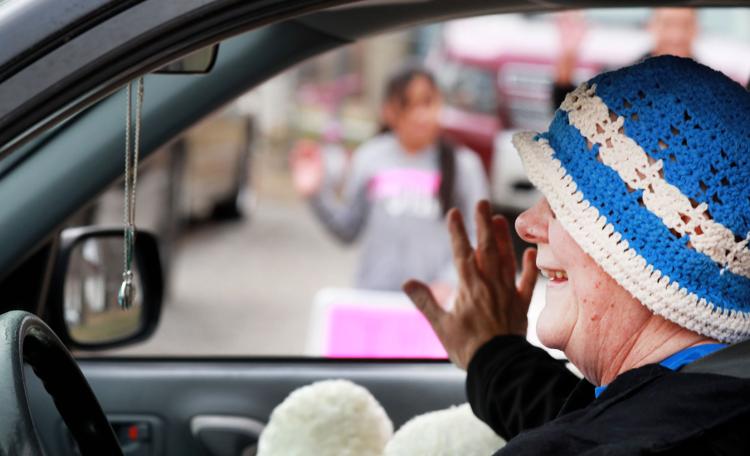 032620_LincolnParade008_bjs.jpg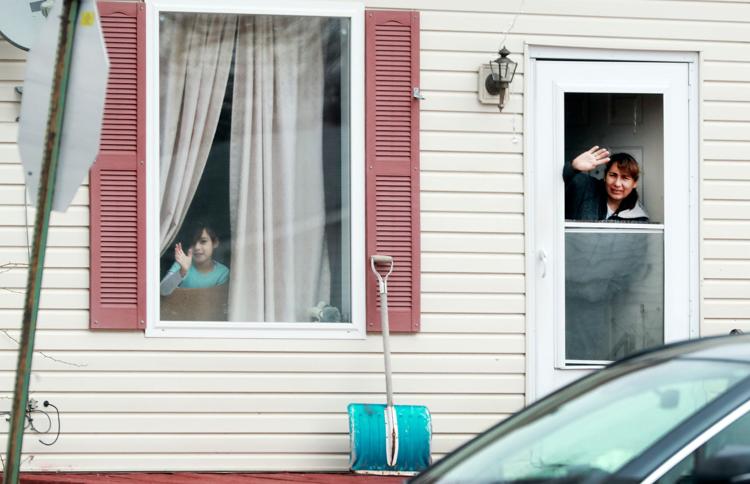 032620_LincolnParade009_bjs.jpg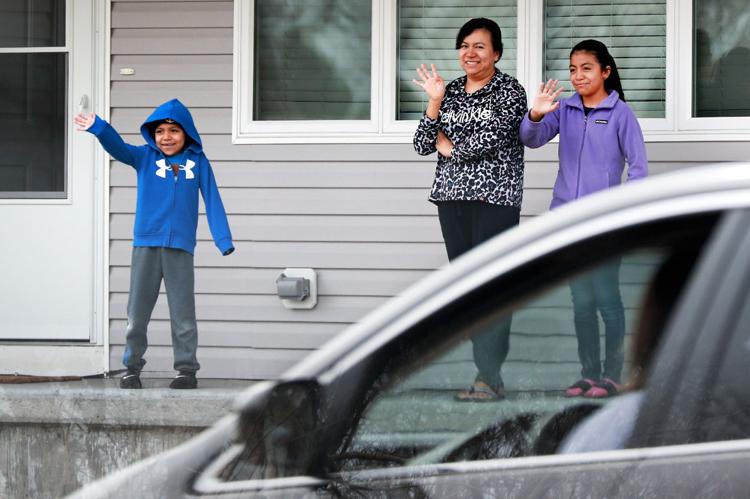 032620_LincolnParade011_bjs.jpg