An 18-year-old has been arrested following an alleged kidnapping incident last weekend.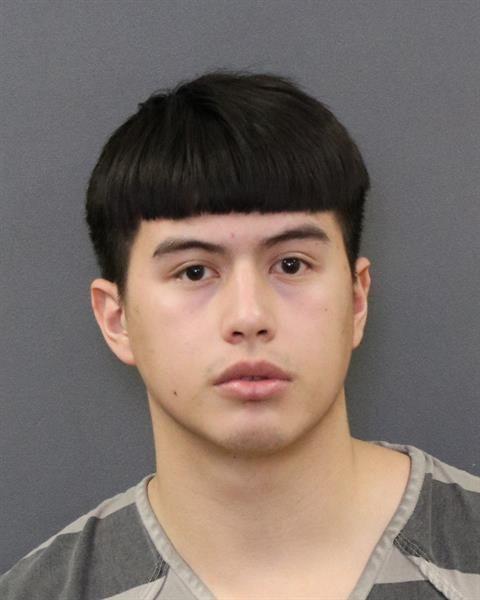 According to Grand Island Police Capt. Jim Duering, Rocco Saldivar Jimenez allegedly kidnapped his 17-year-old ex-girlfriend after they were both at a dance at Fiesta Latina, 2815 South Locust St., on Jan. 25. Around 10:30 that night, Duering said, Saldivar Jimenez allegedly took the victim's phone and she followed him out the door.
At that point, he allegedly grabbed the 17-year-old girl, dragged her into his vehicle, locked her in and drove off in the car south toward Hastings. Duering said Saldivar Jimenez either drove past Doniphan or through Doniphan before turning around and driving back to Grand Island, where he then drove around town for a few hours.
"The victim thought it was maybe around 2 a.m. Jan. 26 when she finally talked him into letting her go," Duering said. "We also know that she was physically assaulted during that time with being slapped in the face and drug on the ground. She had some visible injuries from being drug."
Duering said that while the 17-year-old was allegedly kidnapped last weekend, she "was so scared of this guy (Saldivar Jimenez) that it took her a while to come forward."
"There were some threats that Rocco was making towards the victim's family members, potentially about their status in the country," he said. "We just want to make sure that people know that we are not immigration enforcement. We are here to provide a safe environment for everyone who lives in our community, so that is a non-issue for us."
According to Hall County Jail records, Saldivar Jimenez was booked into the jail at 3:59 p.m. Thursday on charges of kidnapping and domestic assault.
Duering said that any individuals who are in a relationship and have concerns about control and/or violence should call the Crisis Center at (308) 381-0555, GIPD at (308) 385-5400 or talk to a school counselor.
"If the relationship is over and there is activity following the end of that relationship that is causing concern, tell someone about it," he said.