In a 911 call Wednesday afternoon, Sujey Oliveres-Ordonez reported, "My husband is here and he's trying to kill me."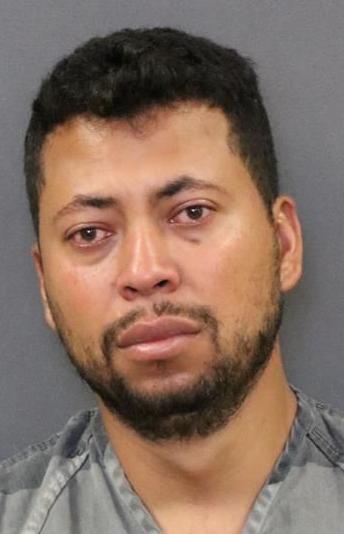 Grand Island police wound up arresting the husband, Joselito Vargas, after Walnut Middle School was briefly placed on lockdown.
The couple lives at 1721 N. Custer Ave., which is very close to the school.
Initially, police assumed that Vargas was trying to get into the house. "Actually, what had happened is he was in the house and was trying to get into the room that she was in," said Capt. Jim Duering.
Police also didn't know if more than one person was involved. It turned out that Vargas was acting alone.
Police also weren't sure if there was a weapon. In talking to Oliveres-Ordonez, there was a language barrier, Duering said.
The house is almost right across the street from the school. The crime happened at about 2:20 p.m.
Police requested the lockdown. "Right there next to the school, you err on the side of safety with the kids," Duering said.
When police arrived, the suspect was outside the house.
The lockdown lasted a "very short period of time. I think it was a matter of minutes before they had this guy contacted and in custody," Duering said.
"We ended up arresting him, I think, in the intersection or close to the corner of the school," Duering said.
"I believe it was our SRO responsible for the school that got him," Duering said, referring to School Resource Officer David Caldwell.
The suspect was not heading toward the school at the time of the arrest. "He was very intoxicated," Duering said.
Upon arriving, police determined that Vargas, 29, assaulted his wife and two daughters. No weapon was involved.
Two of the charges against him are strangulation and third-degree domestic assault. "She had definitely been assaulted," Duering said, adding that the suspect "really had her by the neck hard. There were obvious injuries there."
The suspect shoved one of the daughters to the ground "as they were trying to break up the fight, and caused some minor injuries," Duering said.
As Vargas was allegedly striking his wife, "he was doing so so wildly that he struck" the other daughter as well, During said.
The other charges against Vargas are two counts of child abuse and one count of obstructing a police officer. When officers tried to arrest him, "he refused to comply and obstructed by refusing to be detained," says the police media report.
After being arrested, he was taken to Hall County Jail.