A Grand Island man allegedly swung a baseball bat at a man and woman Tuesday demanding his phone back. The couple, meanwhile, says they don't have a clue about the phone.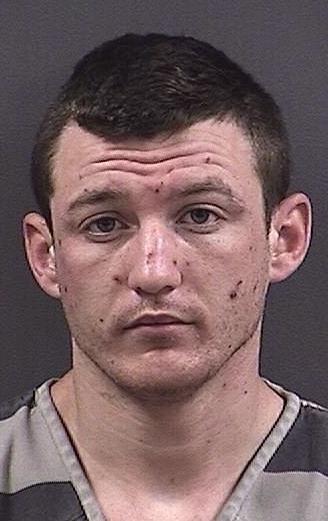 Terry and Leialoha Keene told police that Austyn Ladd, 25, showed up at their West Fifth Street residence demanding his phone back. He allegedly pushed his way into the home, grabbed a metal baseball bat "and began swinging it at the victims," says the police media report.
Police say Ladd damaged property and fled the scene before he was arrested. The crime occurred at about 4 p.m.
"We also don't have anything that would indicate that Mr. and Mrs. Keene had Austin's phone, took Austin's phone, knew anything about Austin's phone," said Grand Island Police Capt. Jim Duering. "There does appear to be the possibility that Austin was under the influence of a controlled substance at the time of this offense."
The Keenes know who Ladd is. "They said, 'We barely know him.' I think that was a quote from the report," Duering said.