Grand Island Police arrested a man Sunday, Sept. 1, and charged him with accessory to a felony in the murder of Vincent Arrellano Jr. on April 25 in Grand Island.
On Sunday, at 3:42 a.m., police attempted a traffic stop at Highway 281 and State Street on a vehicle involved in a weapons offense just previous to the stop, according to the police report.
The weapons offense referenced by police took place at Walmart North at 2250 N. Diers at 3:33 a.m. on Sunday. Officers responded to the Walmart North regarding a report of a man pointing a gun at someone.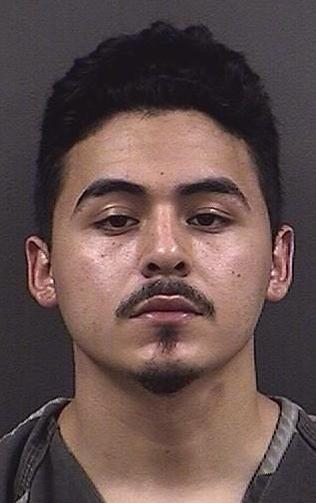 According to the report, the vehicle, driven by Ernesto Guerrero-Zarraga, failed to stop at a red light when police attempted to pull over the vehicle. Police then said Guerrero-Zarraga fled at speeds up to approximately 65 mph in a 25 mph zone.
Police said Guerrero-Zarraga's vehicle had excessively dark window tint. He was arrested for flight to avoid arrest and window tint. He was also charged with accessory to a felony involving the death of Arrellano Jr.
Arrellano Jr. 32, was shot the evening of April 25 in northeast Grand Island. He was found, wounded, between two four-plex apartments on East 12th Street at about 9:15 p.m. He died at CHI Health St. Francis at 11:46 p.m.
In May, Grand Island police arrested a 16-year-old in connection to the murder of Arrellano Jr. in northeast Grand Island.