Grand Island police arrested Travis Fielder early Wednesday morning after he allegedly gave a fake name and fled from police.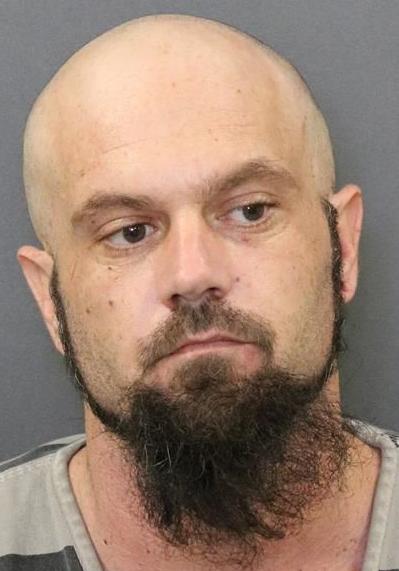 At about 2:40 a.m., a man wearing a black jacket with a pattern of white marijuana leaves on the hood was observed crossing Second Street from the Resident Suites driveway toward the Conoco Motel. When contacted by police, he was very hesitant in providing his name. He reportedly kept reaching his left hand into his pocket and was advised by police to keep his hands visible. The man gave his name as John Jensen.
While the officer was attempting to conduct a records check, the man fled from police. He was given commands to stop and failed to comply. He also discarded a clear glass pipe while running. Police recognized the pipe as a methamphetamine smoking pipe.
When officers caught up to the man, who was later identified as Fielder, he refused to follow commands and resisted officers' attempts to take him into custody, the police media report says.
Fielder was booked into jail for false reporting, obstruction, resisting arrest and tampering with physical evidence.