A Grand Island man was arrested early Wednesday morning after a stolen vehicle he was allegedly driving struck a tree and he was apprehended on foot.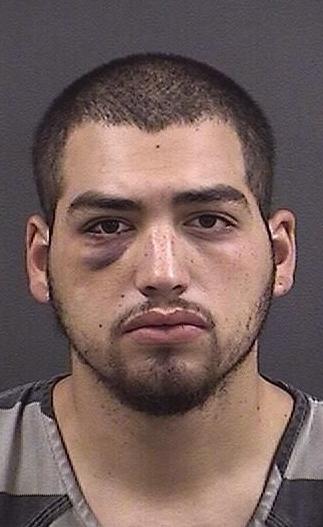 At approximately 1:45 a.m., a state trooper saw a Toyota Landcruiser run a red light at the intersection of Highway 281 and Old Potash Highway. The trooper attempted a traffic stop, but the vehicle fled.
During the pursuit, the driver reportedly lost control while running a red light and making a turn at the intersection of State Street and Webb Road. The vehicle left the roadway and struck a tree. The driver then exited the vehicle and fled on foot. The trooper was able to take the suspect into custody a short time later.
The driver, Mathew DePaulis, 19, of Grand Island, was transported to CHI Health St. Francis to be medically cleared.
After the brief pursuit, the Landcruiser was determined to have been stolen.
DePaulis was arrested for willful reckless driving, flight to avoid arrest, no operator's license, obstructing a peace officer, theft and possession of drug paraphernalia. DePaulis was lodged in Hall County Corrections.
The Nebraska State Patrol has requested that the Grand Island Police Department investigate the crash.