Grand Island police arrested one suspect in a residential burglary Thursday afternoon, and are confident they will soon arrest the other two.
Luis Rivera was in the backyard of his home at 536 E. 18th St. when the burglary occurred at about 3:30 p.m. After Rivera heard two loud bangs at his door, he witnessed three suspects inside his house. He saw one of the suspects leave his residence carrying his Monster sound bar.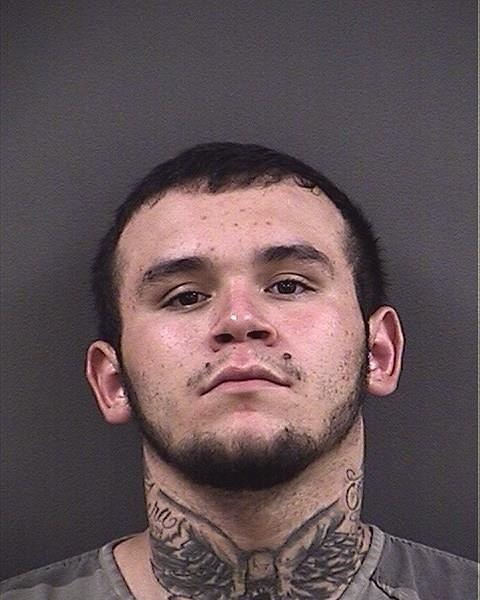 "They tried to take the TV," said Police Capt. Jim Duering. "Of course, you cannot flee while carrying a 65-inch television."
Left behind, the TV is now unusable.
The man allegedly carrying the sound bar, Miguel Morales, 18, was arrested for burglary and possession of drug paraphernalia.
The victim is acquainted with all three suspects. Police are still looking for the other two.
The screen door was damaged from being opened too far. The frame of the door was damaged along with the door. It had two shoe marks on it, according to the police media report.