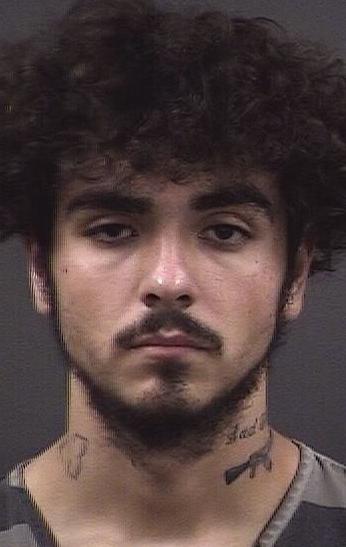 Andres Ruiz of Grand Island was arrested Tuesday afternoon after he allegedly fled in his vehicle from police.
Ruiz, 19, was arrested at 611 Plum Road shortly after noon.
A search of his vehicle resulted in officers locating drug paraphernalia and less than an ounce of marijuana, police say.
Wednesday in Hall County Court, Ruiz was charged with operating a motor vehicle to avoid arrest, which is a Class 4 felony, and driving during revocation or impoundment, first offense, which is a Class 2 misdemeanor.
He was also charged with three infractions — possession or use of drug paraphernalia, possession of 1 oz. or less of marijuana, first offense, and violating a stop or yield sign.
Judge John Rademacher set bond at $5,000 and scheduled his preliminary hearing at 3:30 p.m. Oct. 15.