Lisa Heineman | Real Estate | Associate Broker
About Lisa Heineman | Real Estate | Associate Broker
Operating since: 2003
I am here to help you make your best decisions about your real estate planning.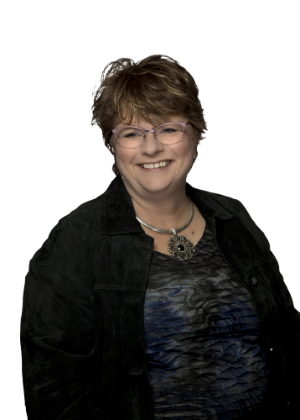 I have been a Real Estate agent in the Grand Island, NE area since 2003, and I love what I do. My job as a real estate agent is to help you make your best decisions regarding your real estate transaction. You can rely on my expertise in the areas of real estate contracts, negotiations, marketing, and minimization of overall ownership costs.
I am not here to sell you on a particular house or sell someone on yours. I am here to professionally represent you as my client and to make sure you have all the information you need and to make you aware of your options so, in the end, you know you have made the best choices regarding your real estate decision.
On the buying side, I help you consider not only the purchase price but also the other costs of ownership such as financing, maintenance, utilities, insurance, cost of selling once home no longer serves your needs, etc.) I want to be sure you make your best choice regarding the whole package.
For sellers, I help you make sure you have all the information you need to get the most from your investment. I will let you know what your home is worth compared to other similar homes that have sold recently. I will help you understand how minor improvements can increase your value. I will review offers and let you know what your options are along the way. I will help you thru the difficult choices. I will negotiate on your behalf. My job is to help you make the best decisions so you get the maximum offer during the sale of your home.
I have been a real estate professional in the Grand Island area since 2003 and received my Broker's license in 2008 I know that my future business is dependent on how I take care of my clients today. I make sure my clients are satisfied with their real estate transaction so that I can continue to work in this business that I love.
One more thing, I am available days, evenings and weekends as needed to meet my client's needs.
Lisa Heineman was a pleasure to work with when we listed a home for sale and when purchasing a home. She has deep knowledge of the real estate business, which is paramount to helping make informed decisions. Lisa listened to what we wanted in a home and worked endless hours to show us the homes that suited our requirements. Every home acquisition has its occasional hiccups and Lisa truly made all those ups and downs go smoothly and guided us through the process with grace and poise. We would highly recommend Lisa to anyone interested in soliciting help from a real estate expert!
---
Lisa Heineman sold two of our homes within 48 hours of the listing. She will go over and above the call for her clients. Lisa formulates a plan for success for each client. She is professional, yet down to earth and completely honest.
---
Lisa has been a very honest realtor. We gave her a price-range and she stayed in that range – not trying to sell us something we didn't need. We have always been satisfied with our dealings with Lisa.
---
Delightful – She worked to make this an easy transition.
---
Lisa was awesome. She was very friendly and helpful. She made us feel very comfortable and never pushed us into anything. She is very knowledgeable. It was a great experience working with Lisa.
---
We appreciate all of your time, hard work and dedication in selling our home and assisting us with the purchase of our new home! The experience was made easier with your help.
---
Lisa made a complex buying experience extremely easy for us. And she clearly had our best interest in mind throughout the process as she helped negotiated with the bank to minimize closing costs.