ST. LIBORY — Thursday was a beautiful day for kids of all ages to visit the Scarecrow Patch in St. Libory.
Fall was in the air — the temperature was in the 60s and the sky was blue. Area farmers were busy harvesting their crops, and the autumn colors were all around.
At 10 a.m., the Scarecrow Patch parking lot was starting to get full as kids from six counties arrived for a day of fun. There were kids from home schools, private schools, public schools and a busload of older kids from The Heritage at Sagewood in Grand Island.
Among the early arrivals at the Scarecrow Patch was Sharla Clark, principal of the Christian Life Academy in Broken Bow. She accompanied more than a half-dozen kids who were eager to be turned loose at the many fun activities waiting for them. The kids were kindergarten-age through fourth grade.
"Kids need to have fun," Clark said about why the students traveled from Broken Bow to St. Libory. "We are here just to have fun."
While it was a fun day, on the way from Broken Bow, the kids were given a math lesson.
"Education never stops," Clark said.
It was a good 60-mile drive for the students and their teachers. She said this was the school's first visit to the Scarecrow Patch. The Christian Life Academy has been educating children for five years.
"The most important part for me is seeing the kids have fun," Clark said.
And fun they did have. Scarecrow Patch has several dozen activities for kids of all ages. The setting is like visiting a farm — there are barns with animals, cornfields surrounding the area, a corn maze and a pumpkin patch. Before the kids and visitors left, they were each given a small pumpkin as a token of appreciation by the Horak family, who operates the Scarecrow Patch.
Another group visiting Thursday morning was a group of home-schoolers from the Grand Island area. Charity Allan of Gibbon was one of the adult leaders. The group brought about two dozen kids.
"We just like to get together," Allan said. "We come here every year. It has become a tradition."
She said the idea is to bring together the various families who home-school their children to have them socialize with one another in a fun environment.
Allan, like many of the other visitors, enjoys the transition of the seasons from summer to fall to winter. It is also a fun environment that isn't scary for the kids with Halloween attractions.
"A lot of our field trips have an educational bent to them, but it is fun to get together with your friends," she said.
One of the many attractions at the Scarecrow Patch is a horseshoe court. That was where the older kids from The Heritage at Sagewood, a retirement community in Grand Island, were gathered. There were about 10 from Sagewood's Memory Support Unit.
"We think it is important to give our residents a chance to do things that they did when they were growing up and kind of relive those childhood memories," said Brandi Cornwell, executive director of The Heritage at Sagewood.
Cornwell said the visit to the Scarecrow Patch is an annual event for their residents.
"They enjoy it and talk about it for the next couple of days," she said. "It is fun. We will have a pizza party for them when they get back."
Gene and Sheila Horak have been operating the Scarecrow Patch now for nearly 20 years.
Sheila said the Scarecrow Patch has been busy nearly every day since opening for the season in mid-September. Many schools, both public and private, along other organizations, are annual visitors. On the weekend, families from throughout the area visit to enjoy the family-friendly atmosphere.
"We started small and every year we grow bigger and bigger," she said.
On Thursday morning, there were nearly 100 kids at the Scarecrow Patch. Sheila said there's a little bit of everything for kids of all ages to have fun.
"Parents keep telling us over and over again that they just love it because they can sit and see their kids having fun and they feel so safe here with them," she said. "We don't do spooky here. It is all about celebrating fall. A lot of parents appreciate that."
101819_ScarecrowPatch006_bjs.JPG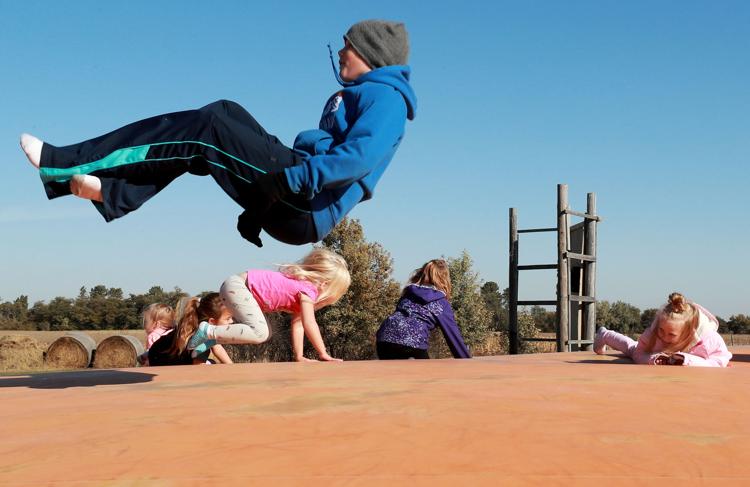 101819_ScarecrowPatch001_bjs.JPG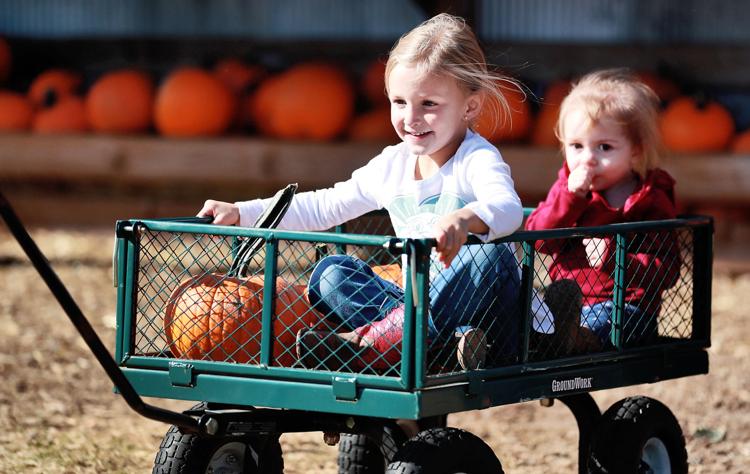 101819_ScarecrowPatch002_bjs.JPG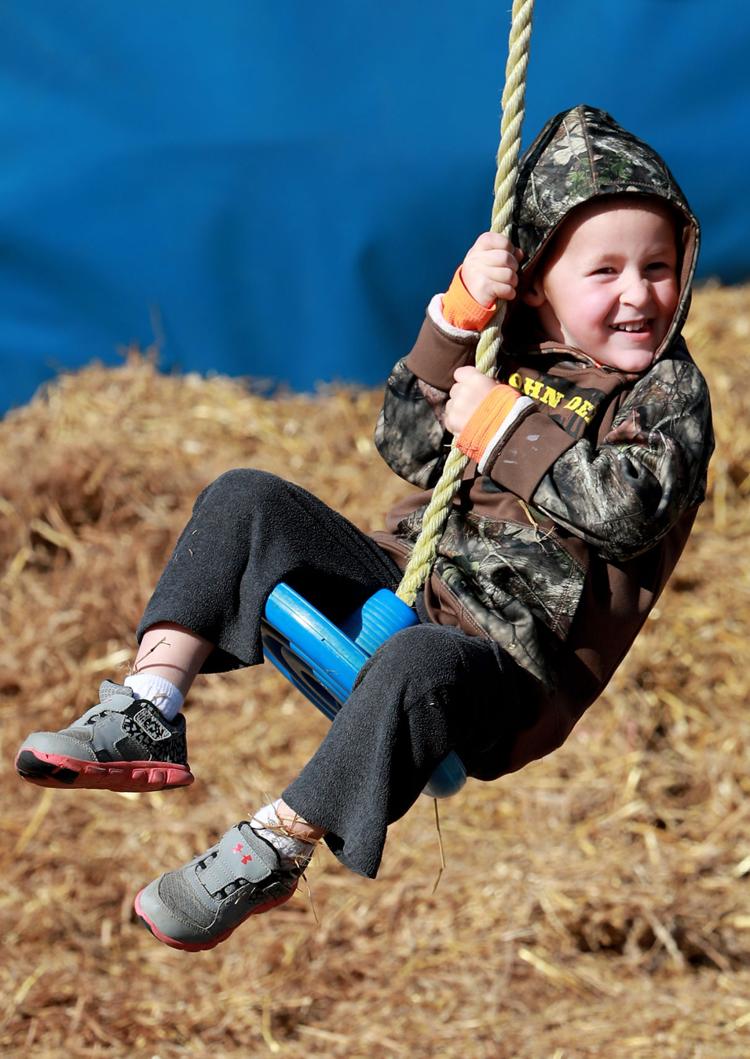 101819_ScarecrowPatch003_bjs.JPG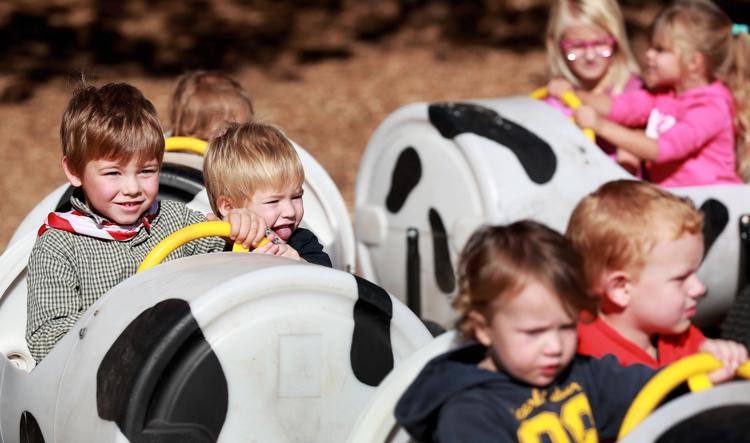 101819_ScarecrowPatch004_bjs.JPG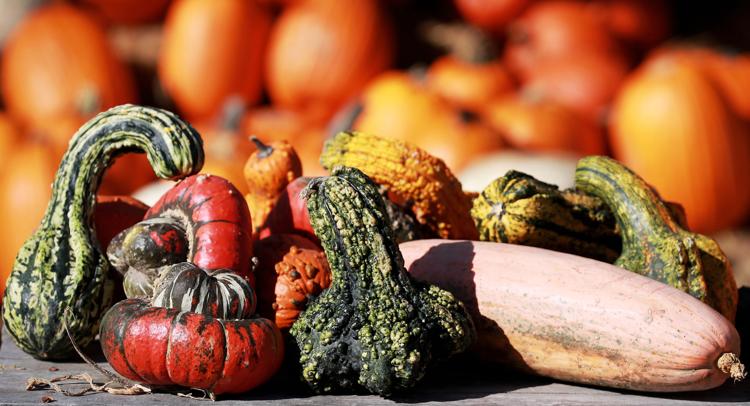 101819_ScarecrowPatch005_bjs.JPG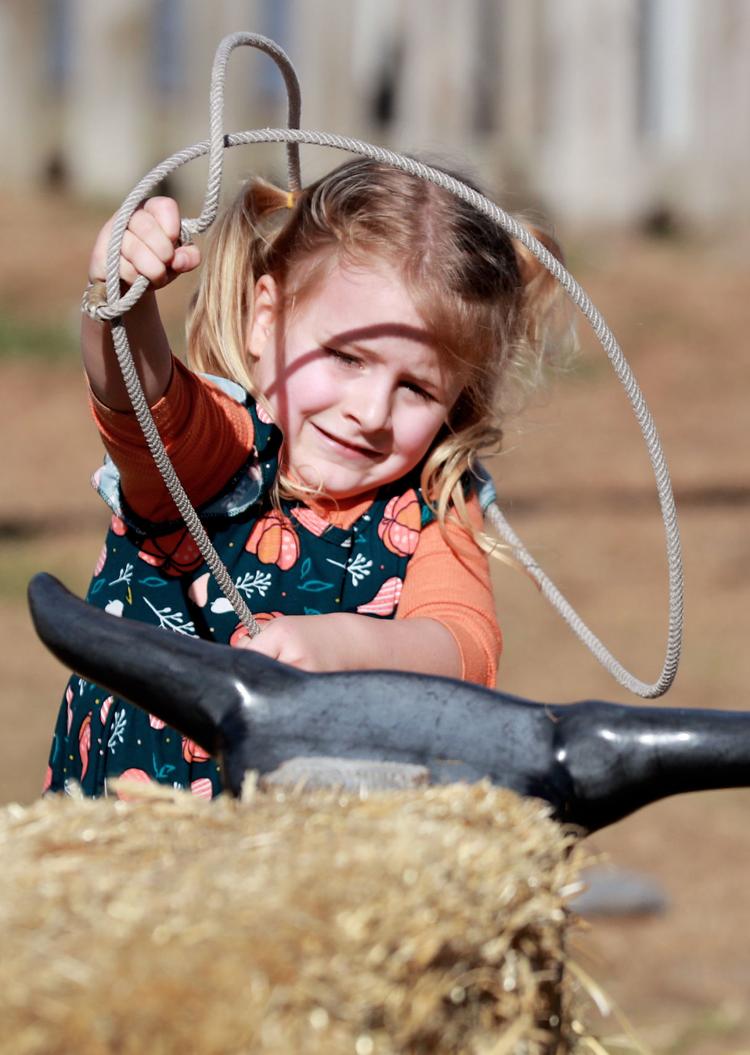 101819_ScarecrowPatch007_bjs.JPG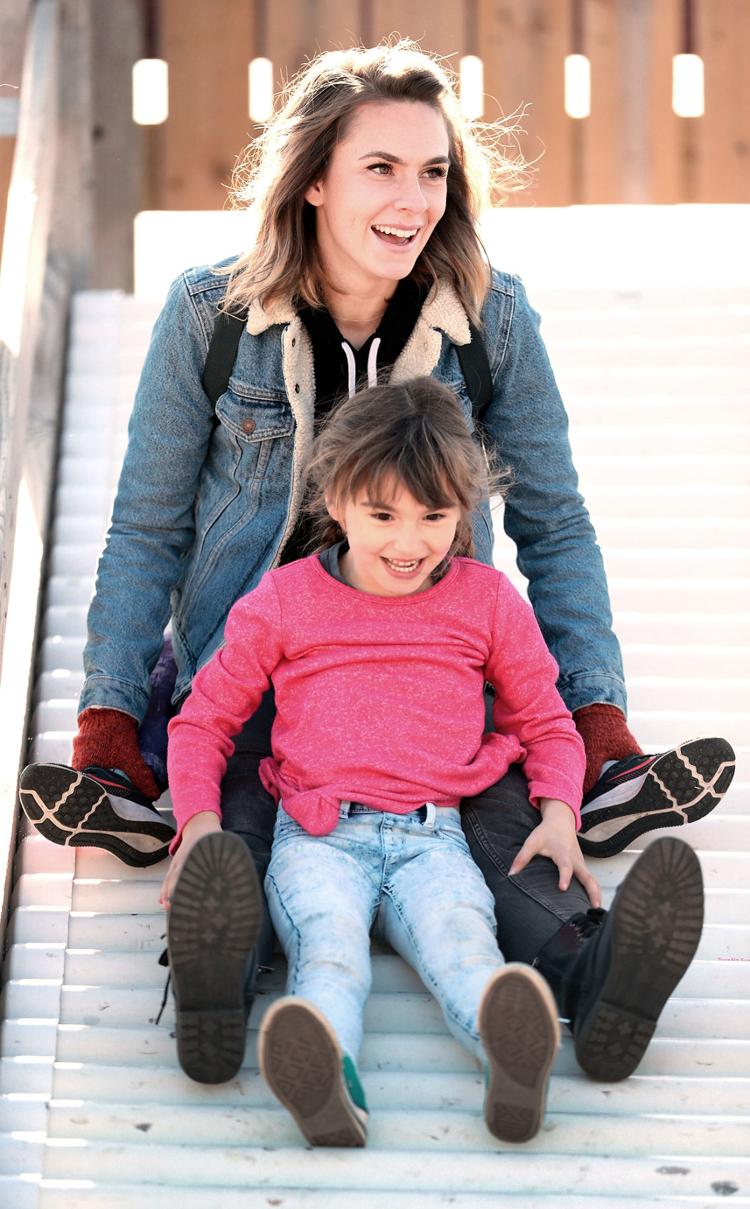 101819_ScarecrowPatch008_bjs.JPG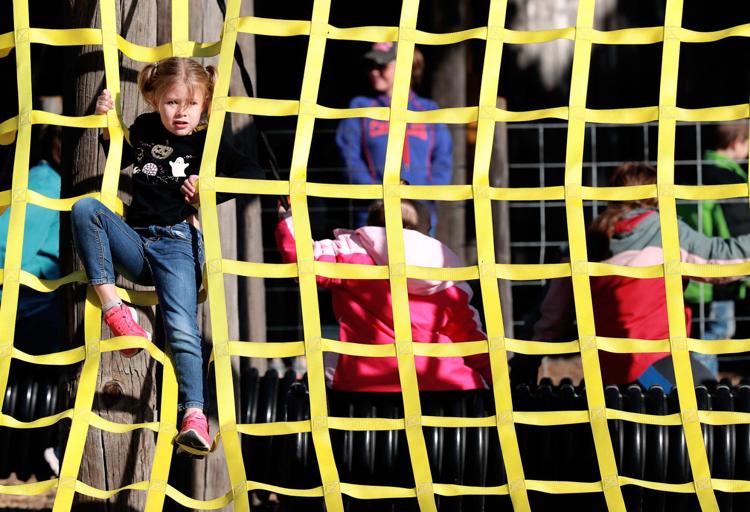 101719_ScarecrowPatch001_bjs.JPG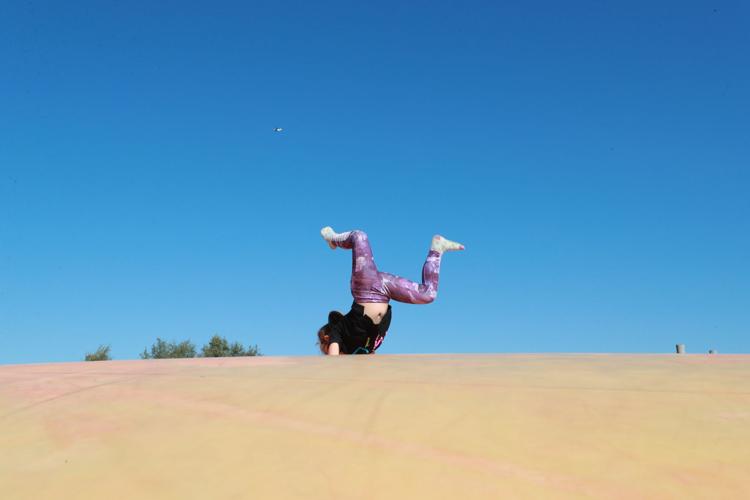 101719_ScarecrowPatch002_bjs.JPG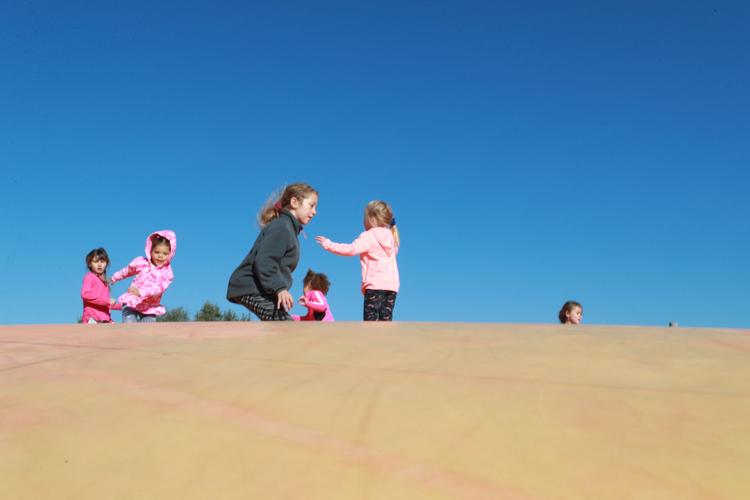 101719_ScarecrowPatch003_bjs.JPG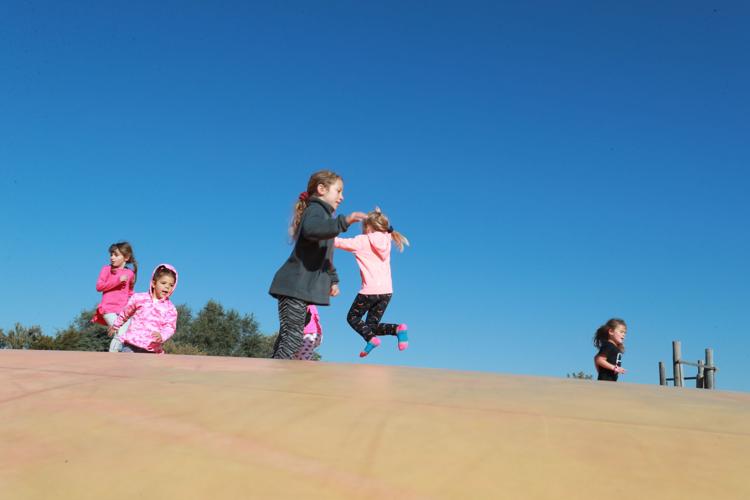 101719_ScarecrowPatch004_bjs.JPG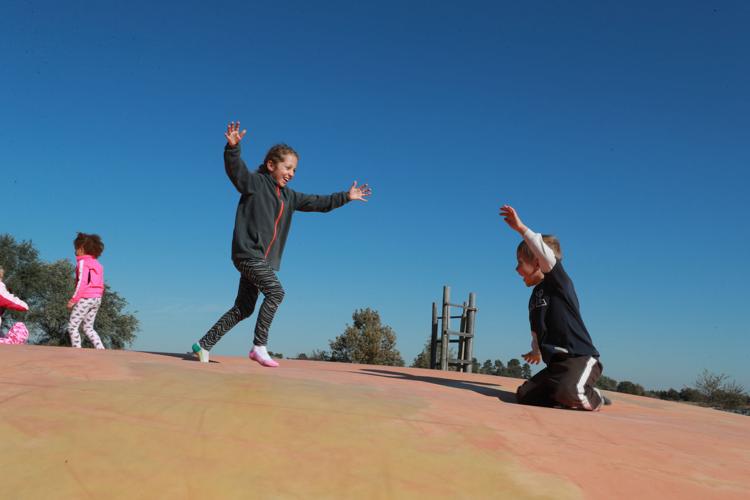 101719_ScarecrowPatch005_bjs.JPG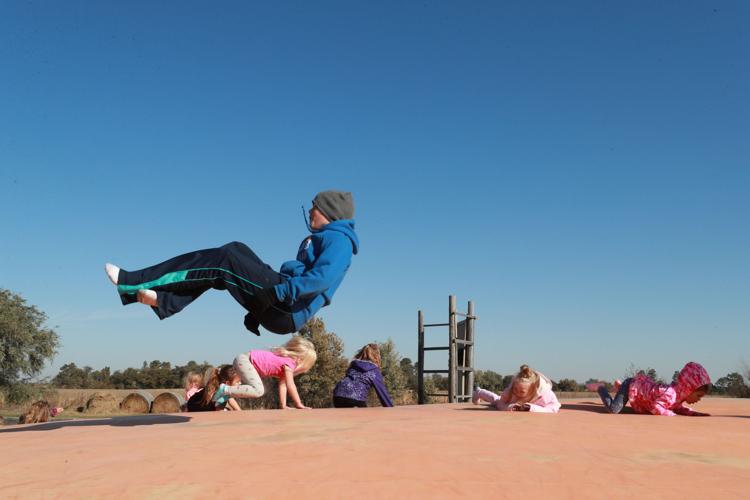 101719_ScarecrowPatch006_bjs.JPG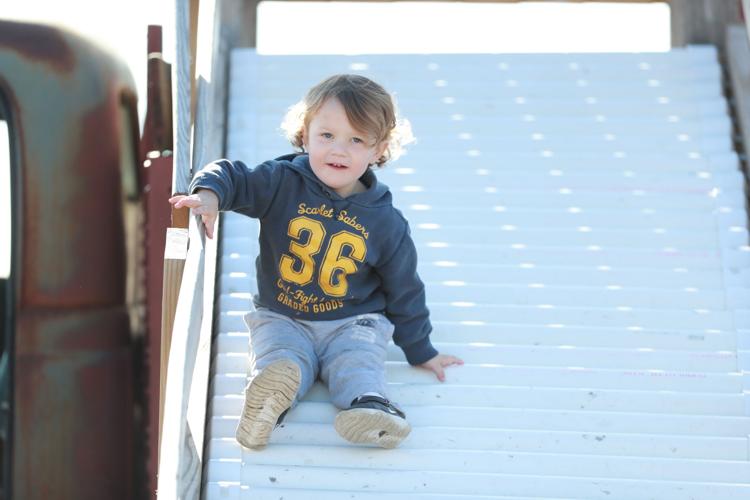 101719_ScarecrowPatch007_bjs.JPG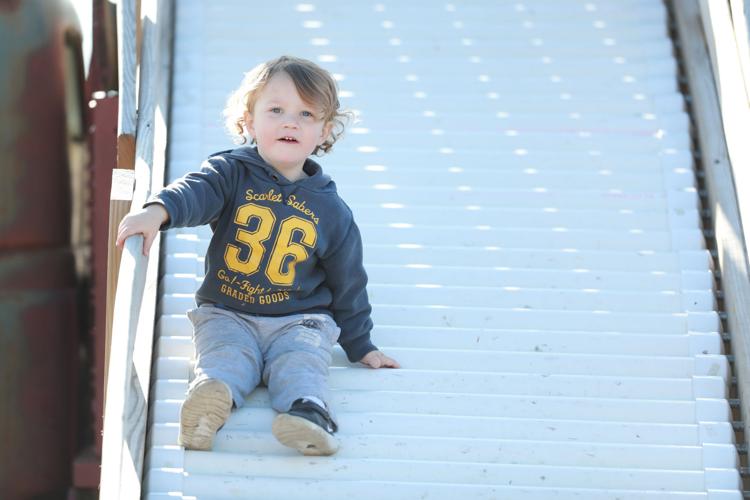 101719_ScarecrowPatch008_bjs.JPG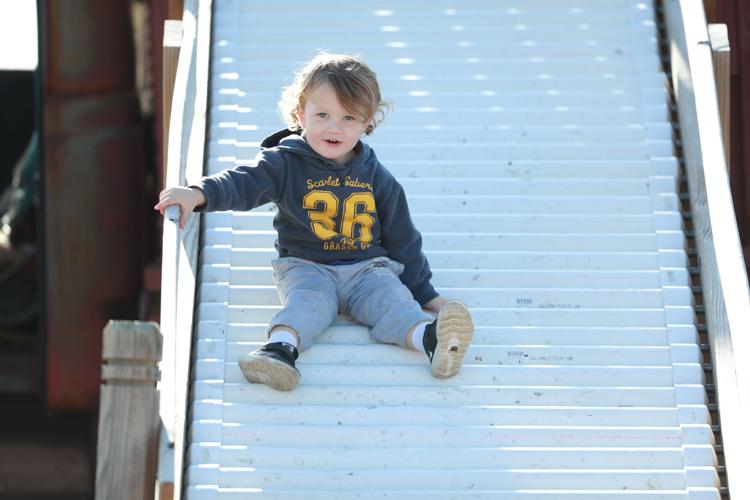 101719_ScarecrowPatch009_bjs.JPG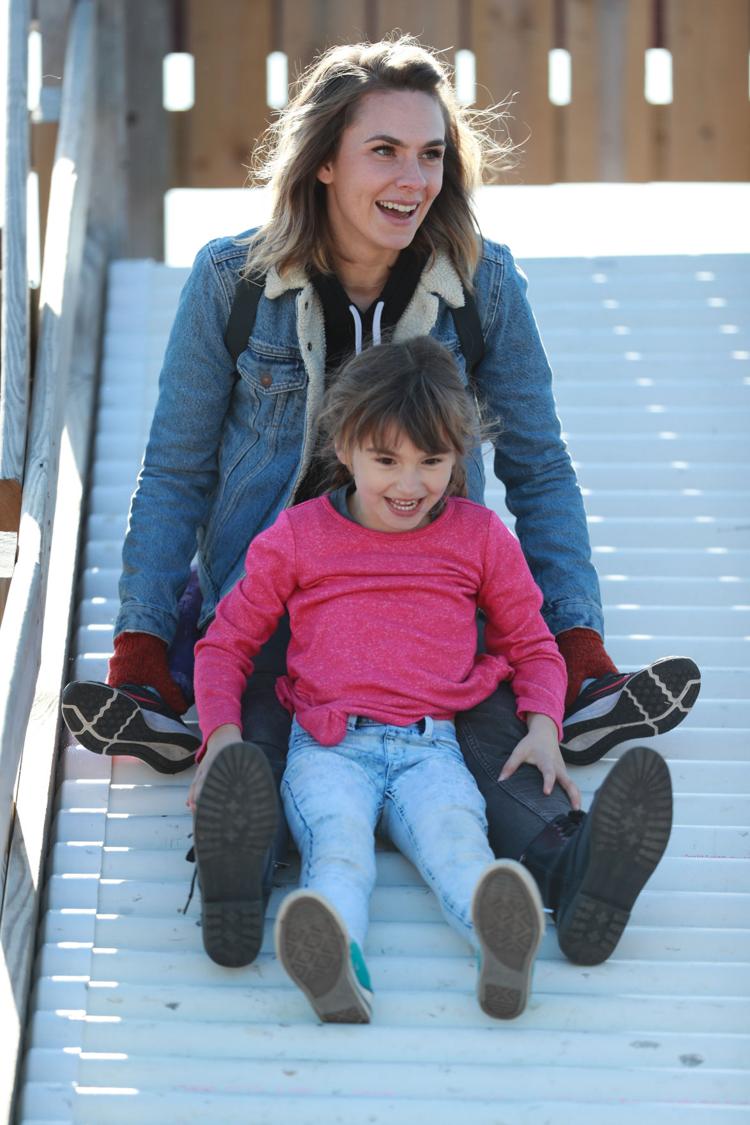 101719_ScarecrowPatch010_bjs.JPG
101719_ScarecrowPatch011_bjs.JPG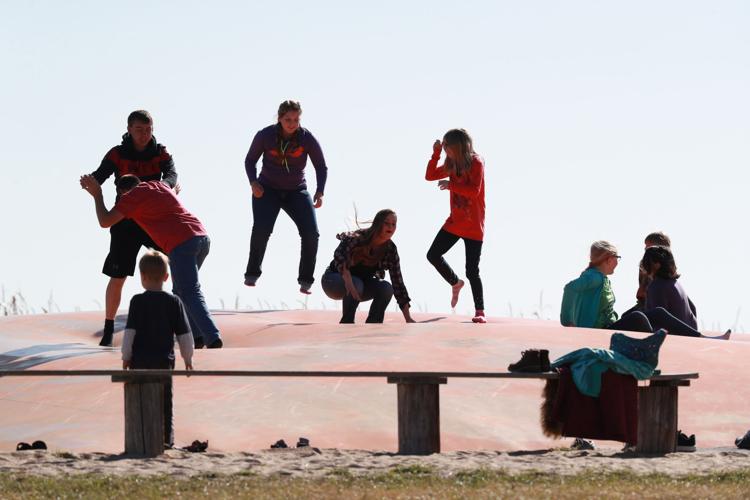 101719_ScarecrowPatch012_bjs.JPG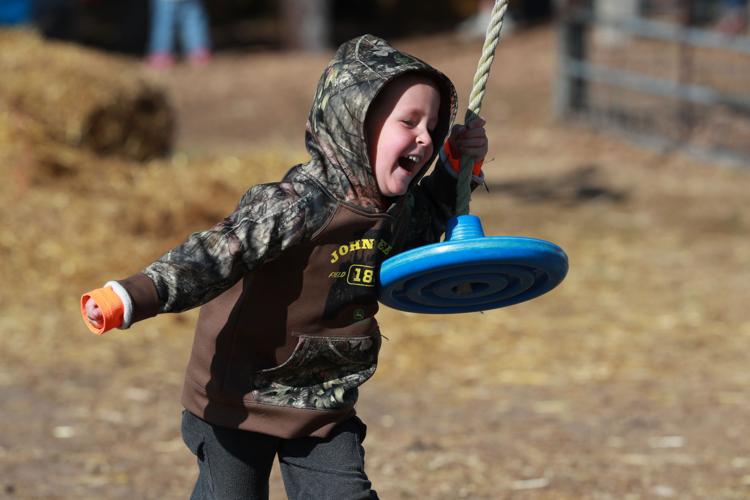 101719_ScarecrowPatch013_bjs.JPG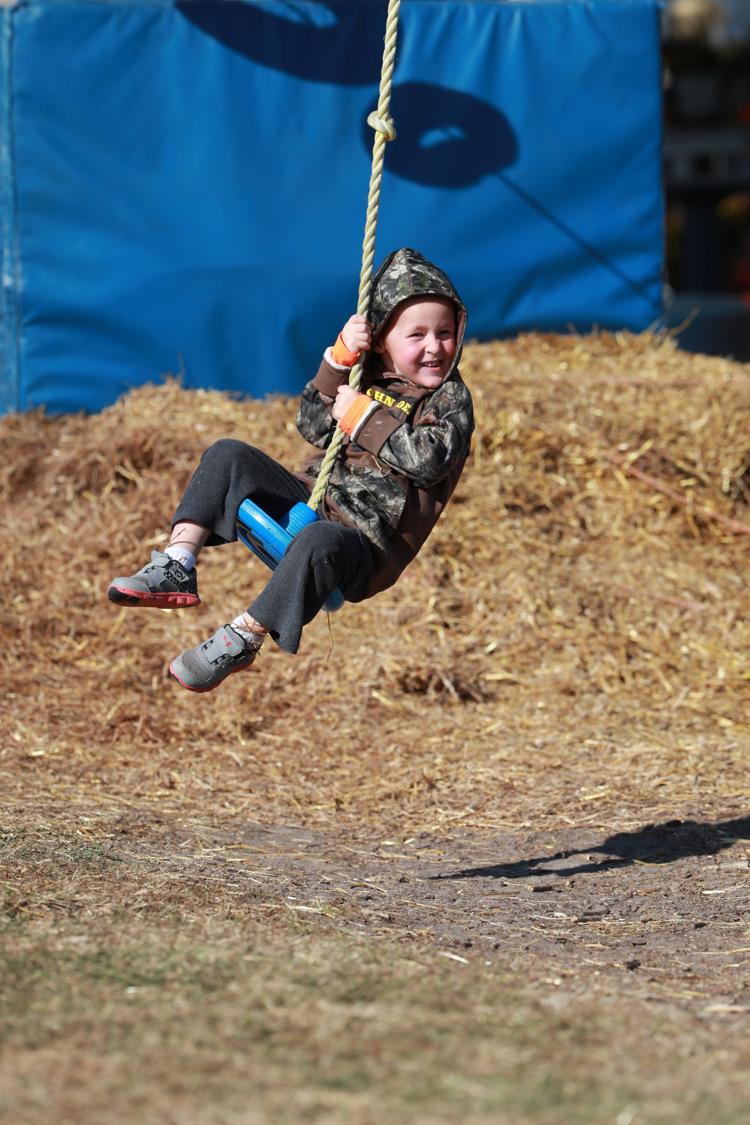 101719_ScarecrowPatch014_bjs.JPG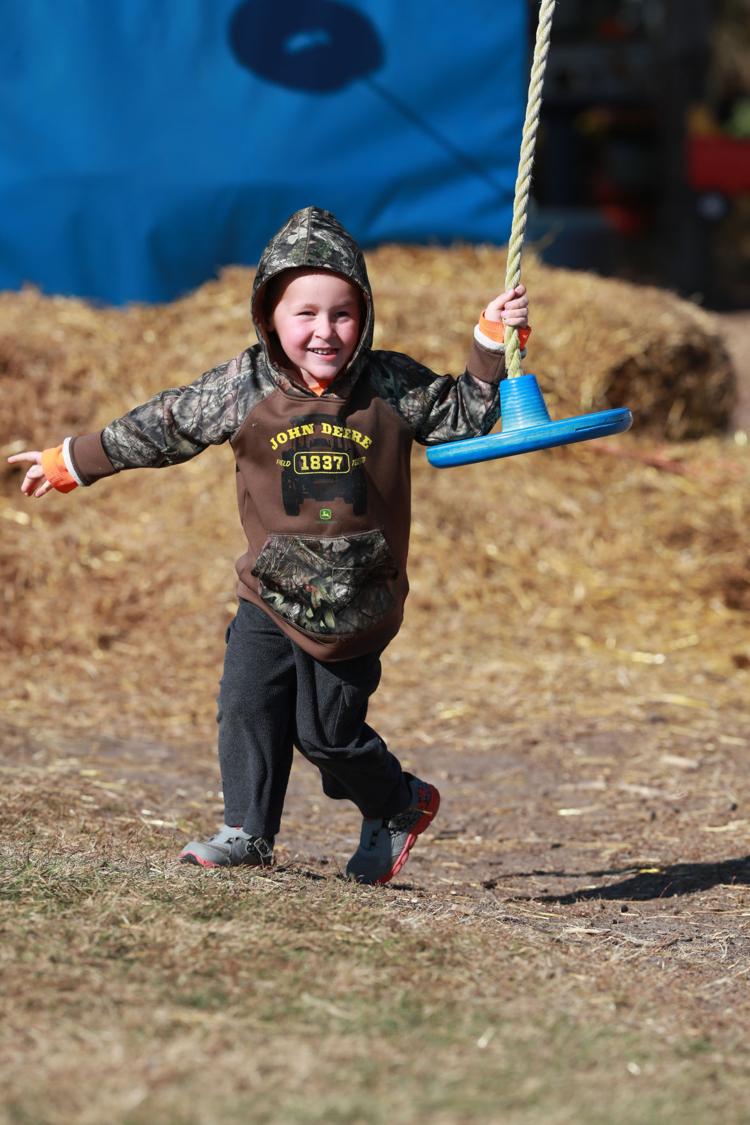 101719_ScarecrowPatch015_bjs.JPG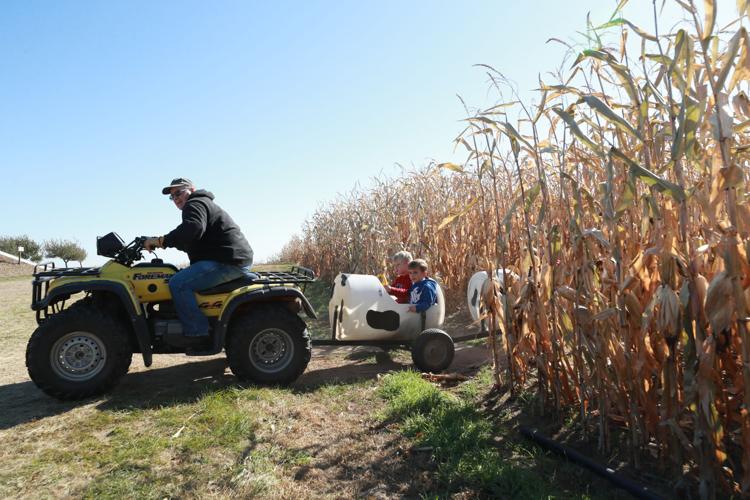 101719_ScarecrowPatch016_bjs.JPG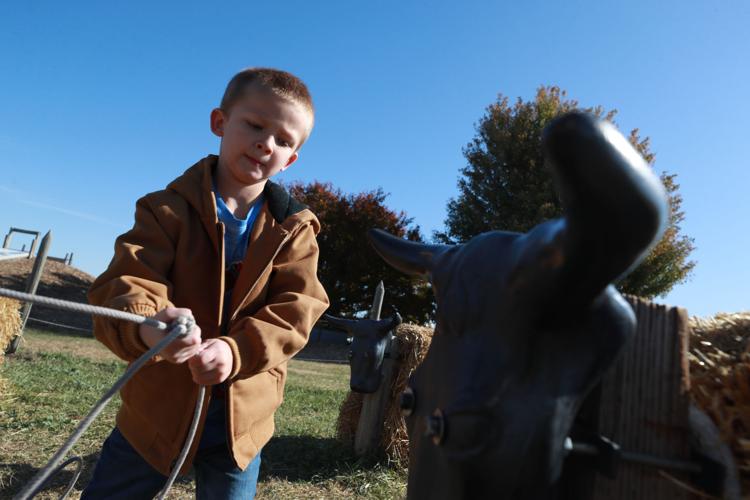 101719_ScarecrowPatch017_bjs.JPG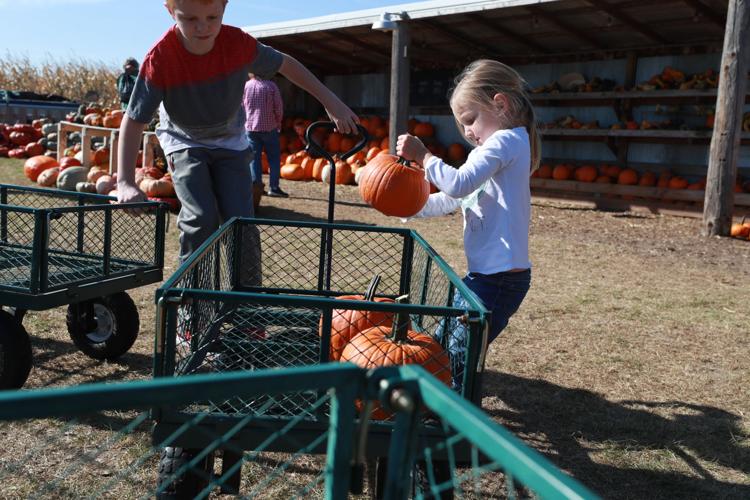 101719_ScarecrowPatch018_bjs.JPG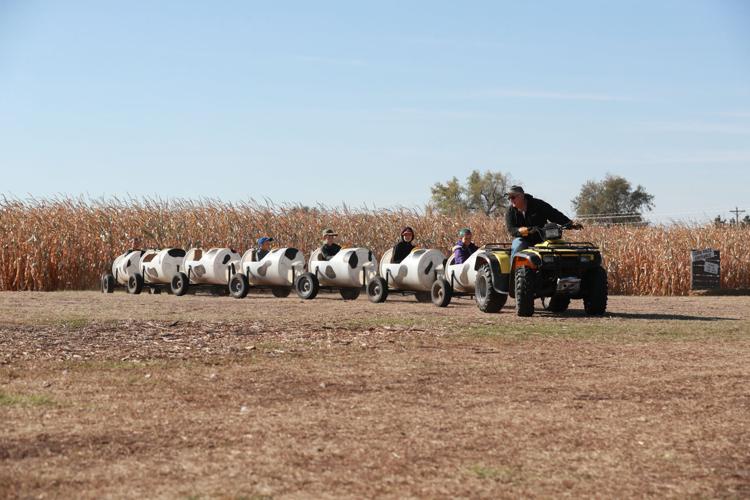 101719_ScarecrowPatch019_bjs.JPG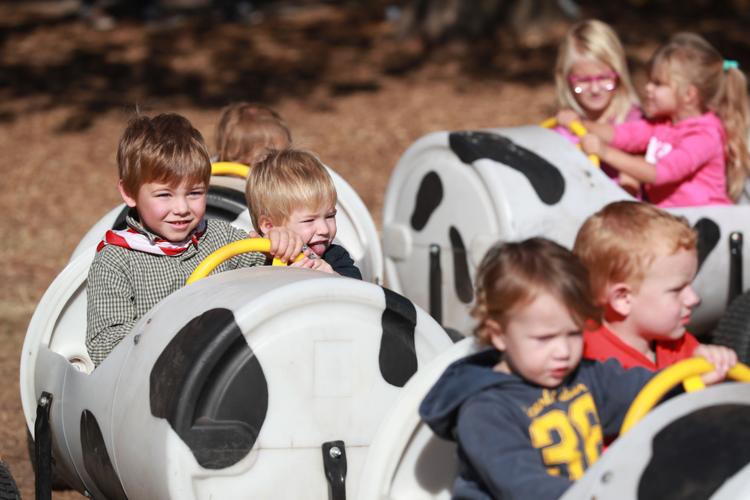 101719_ScarecrowPatch020_bjs.JPG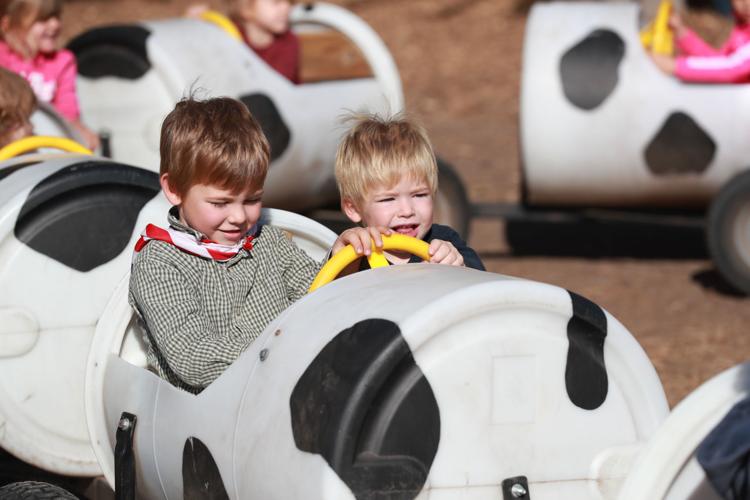 101719_ScarecrowPatch021_bjs.JPG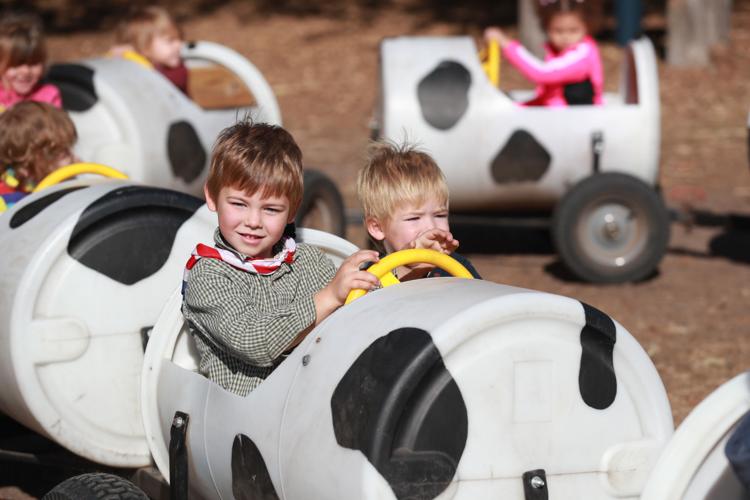 101719_ScarecrowPatch022_bjs.JPG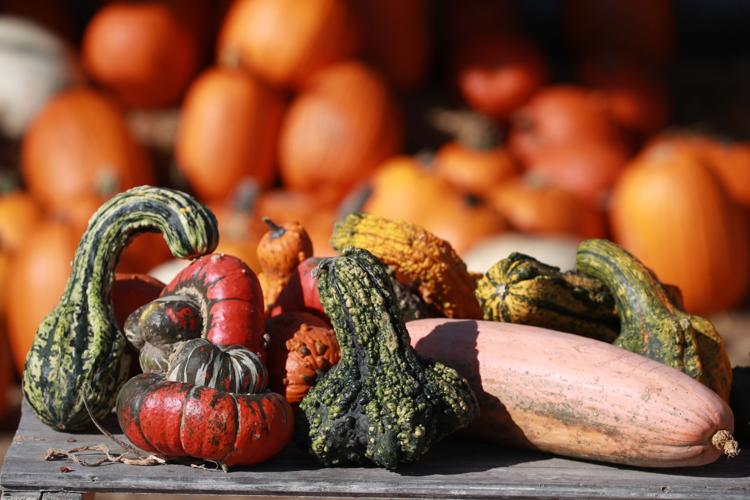 101719_ScarecrowPatch023_bjs.JPG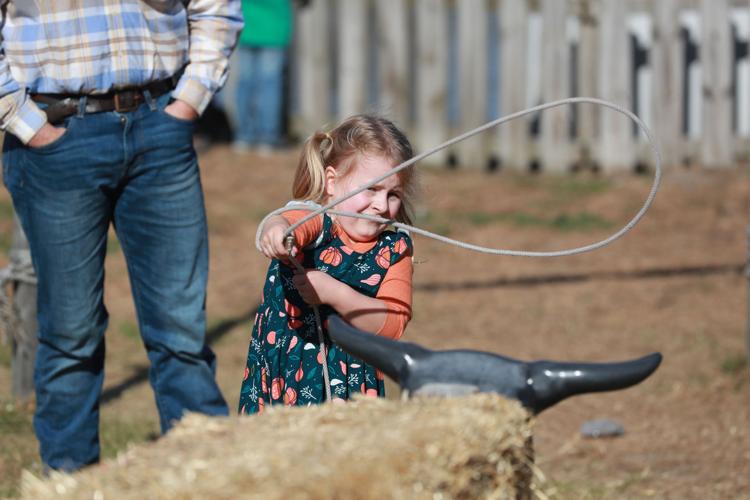 101719_ScarecrowPatch024_bjs.JPG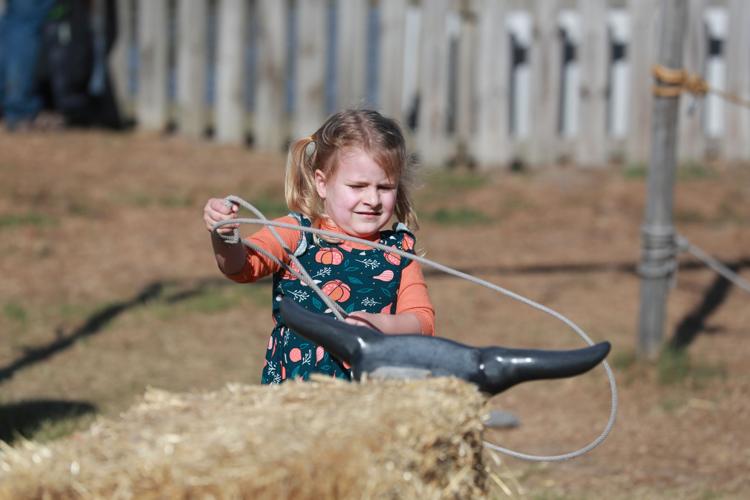 101719_ScarecrowPatch025_bjs.JPG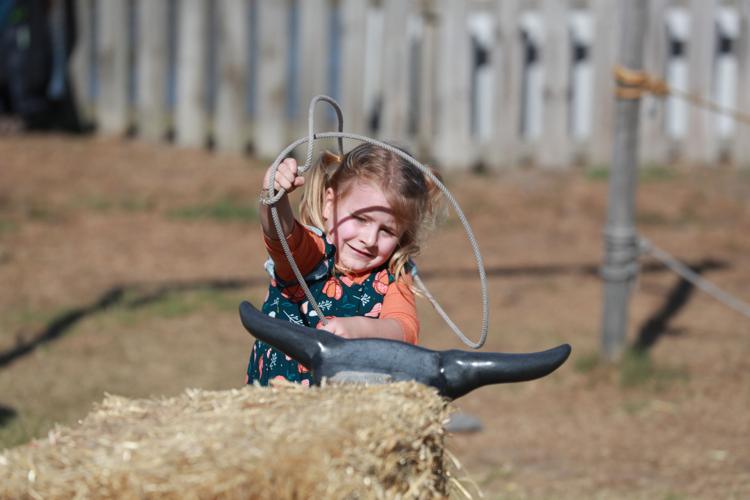 101719_ScarecrowPatch026_bjs.JPG