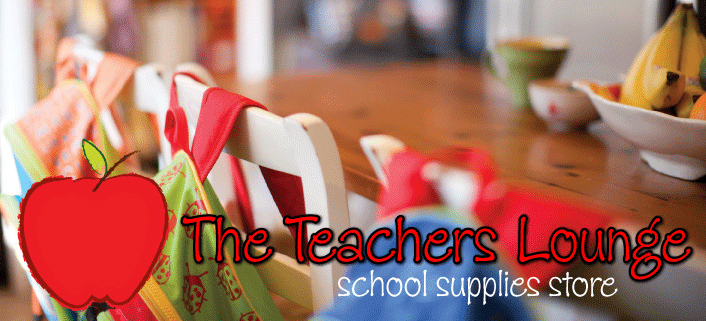 The Teachers Lounge is owned and operated by Dawnita Buck - a teacher herself for over fourteen years. This unique store geared toward all your educational needs from flashcards, stickers, games, resource books to learning charts and so much more!
Great gift ideas and items for church, religious education and home schooling needs.
One little thing you should know about The Teachers' Lounge: Dawnita is the employee, the manager, and the owner, so if she needs to go somewhere, she closes up T.T.L. BUT she always keeps an update on her answering machine!
Business ID: 1125515452 | Universal ID: f01addca-61eb-52be-8cd3-af9191f7d7d7
Testimonials

Rene Hinman, Dodge Elementary School


The Teachers Lounge is a great place to find everything you need for your classroom! I love the variety and organization of the items in the store. You can easily find everything from stickers, to bulletin board kits, to manipulatives of all kinds, to teacher resource books. If what you need isn't in stock Dawnita will place a special order for you, I stop in often to see what I can find to enhance the learning of my students.

Kim Remmers, Hastings, NE


I was asked to start teaching a kindergarten class with only one day to get the room set up before the parents walked in for open house. I was in need of many start up items such as bulletin board sets, name tags, charts, pocket charts, etc. One of the other teachers in the building was talking about a new teacher supply store in Grand Island. I headed straight up. Dawnita was very helpful and The Teachers Lounge had what I needed. Throughout, the year I made several trips up to Grand Island. Dawnita is always willing to order anything specific I needed. She puts a priority on customer service. It is nice to have a store that is customer friendly that is not an hour or more away. Thank you, Dawnita for taking the chance on starting this business!